To that end, we offer a whole range of support, from skills training and courses, to funding and volunteering opportunities. Here you can find out more about all the different things we do to enhance neighbourhoods and release the potential in our communities.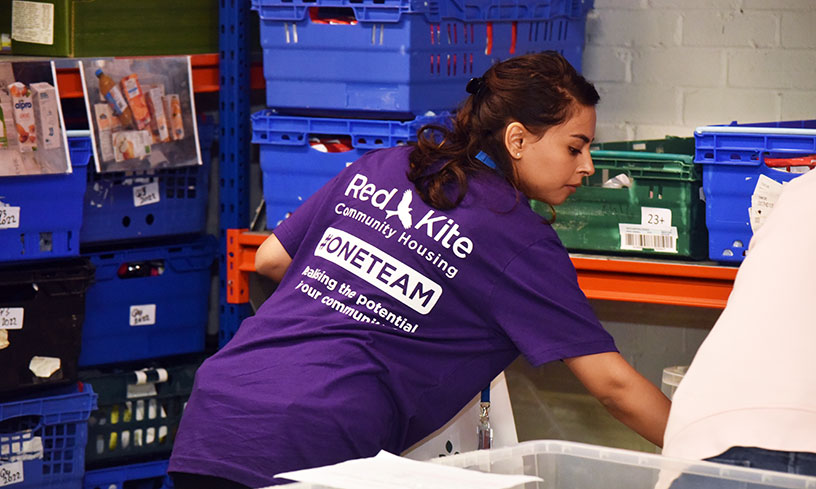 Community funding
We're proud to be able to support our community by providing grant funding to help a wide range of projects in our local area. We have two funding routes to give applicants the opportunity to access the funding they need to realise their potential - Springboard and Starting Blocks.
We also have a neighbourhood and environmental improvements fund, making a difference to the places our tenants live.
Community volunteering activities
Our volunteers do great work to look after our communities in a number of ways, helping to improve our neighbourhoods and supporting the people who live in them.
What's going on in your community
We often get out and about in the local community for a variety of volunteering events, so keep an eye out for us!
Wycombe Wanderers Women sponsorship
At Red Kite we want to help people in our community realise their potential, and we allocate funding specifically for this purpose, to help a wide range of projects in our local area. We're proud to sponsor Wycombe Wanderers Women at a time when women's football is in the spotlight, showing women and girls the value of sport and teamwork, and that working hard helps you achieve your dreams.
"Thank you for sponsoring me for the 2022/23 season, I am very grateful of this and appreciate the support you have provided. Your support means a lot and it has allowed me to focus on my football, helping me to be top goal scorer for the season. Once again thank you very much."
Katie Riddington, forward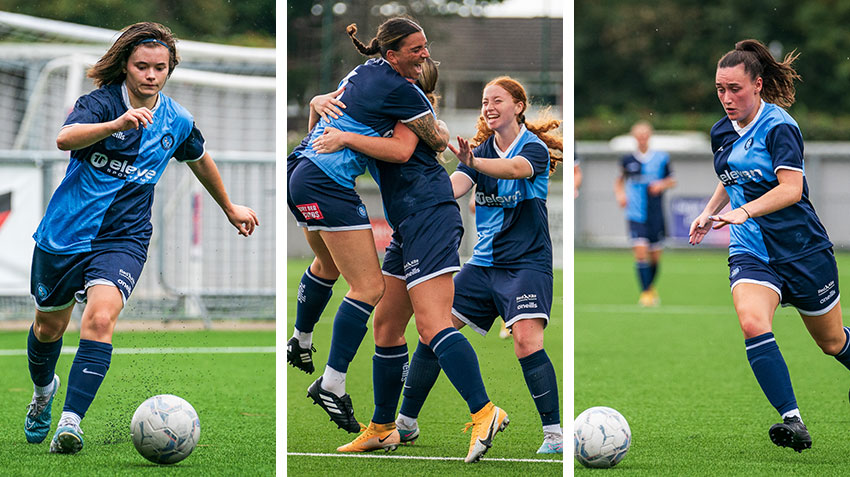 We have agreed to sponsor the First Team and the Under 23s for three seasons (until 2025) as they look to progress in the Southern Region Women's Football League Premier Division and Division 1 North respectively. We will be featuring news of the Chairgirls on our website and social media across the year - they are role models to inspire girls and young women to take up sport and follow their passion.
"I'm truly grateful and thankful that Red Kite have supported me this season, such a buzzing feeling to have been sponsored this season as I've never had a sponsor or any support throughout the years of playing for the club."
Chante Inniss, forward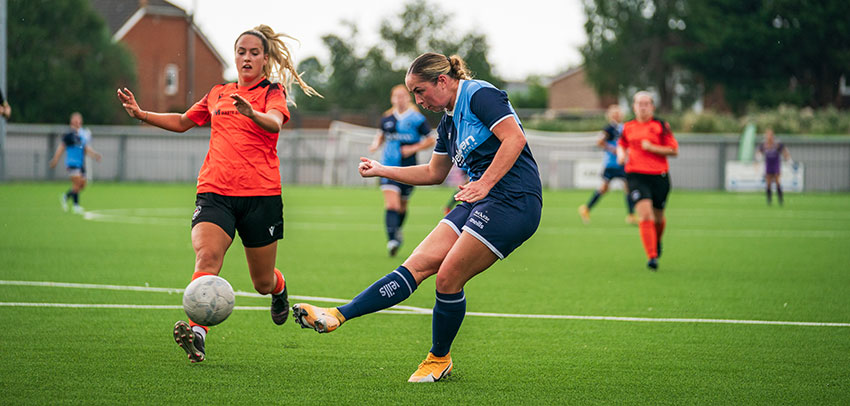 Our work with the club helps us get the message out about the support we offer our tenants, as we know many of them are Wanderers fans. It also gives us an opportunity to work with the Wycombe Wanderers Foundation charity who do lots of work in our local area with young people and disadvantaged groups.
You can follow the fortunes of Wycombe Wanderers Women on Instagram and Twitter.