Our community morning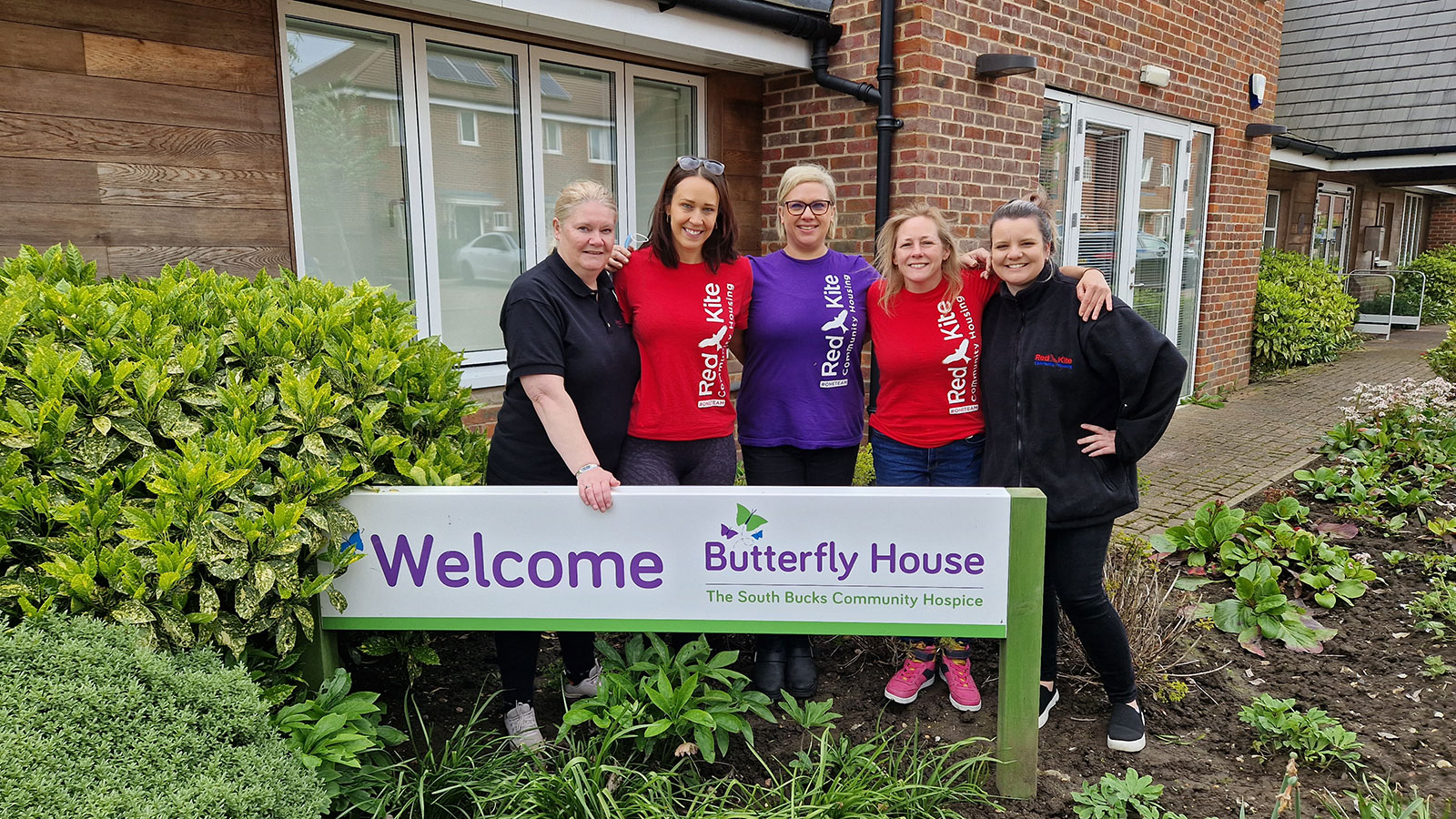 Every year we organise a district-wide community morning where all our staff get out and about in the community, supporting local charities and organisations. From listening to children read, getting stuck into gardening, painting fences, refurbishing premises, cooking breakfast for some of our older tenants, holding an estate clear-up, to helping out with admin work, we do loads of different things to support our communities. There is always a real buzz once everyone has returned to the office, as it really drives home what we're about – being a community housing association.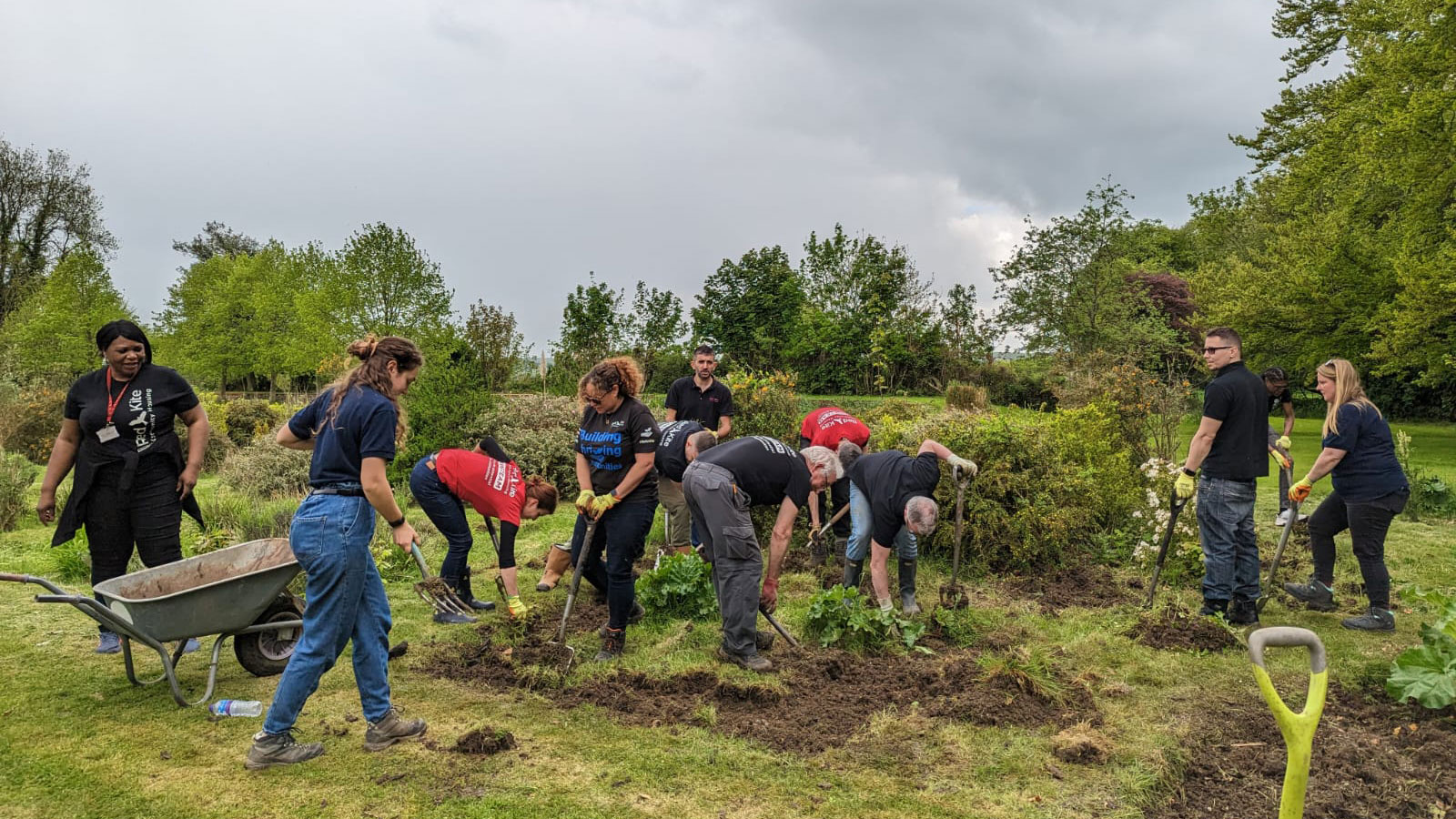 Hills Café
We had some great conversations with our tenants and the wider Micklefield community during our three-day Hills Café takeover in December 2022. We delivered hundreds of free meal vouchers to local homes in the run-up to the event, and it was wonderful to see lots of families taking up the offer. We also had plenty of interest from the kids (and one or two adults!) in the free colouring kits and festive stickers we had with us.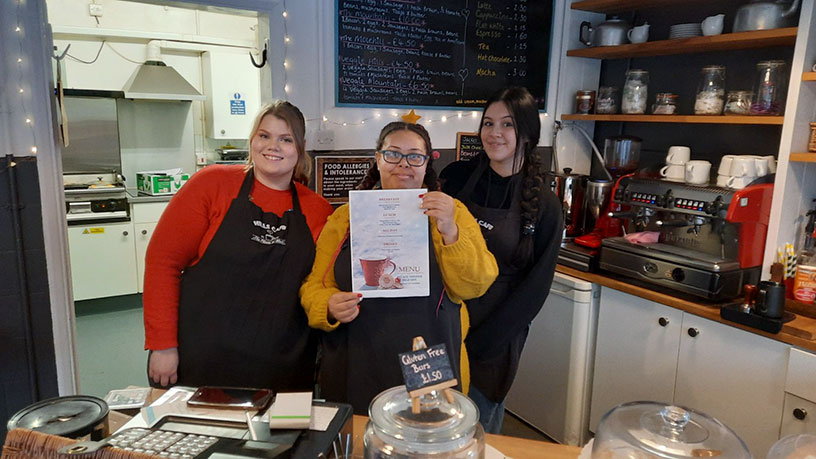 Hills Café is a thriving community hub, so being there gave us the opportunity to connect with some of our tenants who are struggling with the cost-of-living crisis, especially in the run-up to Christmas. We were able to put them in touch with our financial wellbeing team, who contacted them to offer help and signpost them to other sources of support as well.
The event was a huge success, with over 50 free hot meals served. Our thanks go out to all the team at Hills Café in Micklefield, and to everyone who helped us out the event on - we're looking forward to more takeovers this year!
Men's Sheds
Men's Sheds provides a place where men of all ages can come together and take part in activities similar to what they would do at home or in their own garden shed, but in a social setting. A typical 'Shed' provides materials, tools and equipment to enable members to develop interests and get involved in productive activities while using their existing skills or learning new ones, all while socialising with other members. They are always looking for new members and new ideas for different things to make, so if you would like to get involved, you can find out more on their website.
Chiltern Rangers
We've given funding to 'Young Roots', a local project run by Chiltern Rangers. Designed to get young people involved in looking after the River Wye, they also do a whole host of great activities including cooking, music and re-greening of the town centre.
You can find out more about Young Roots on the Chiltern Rangers website.