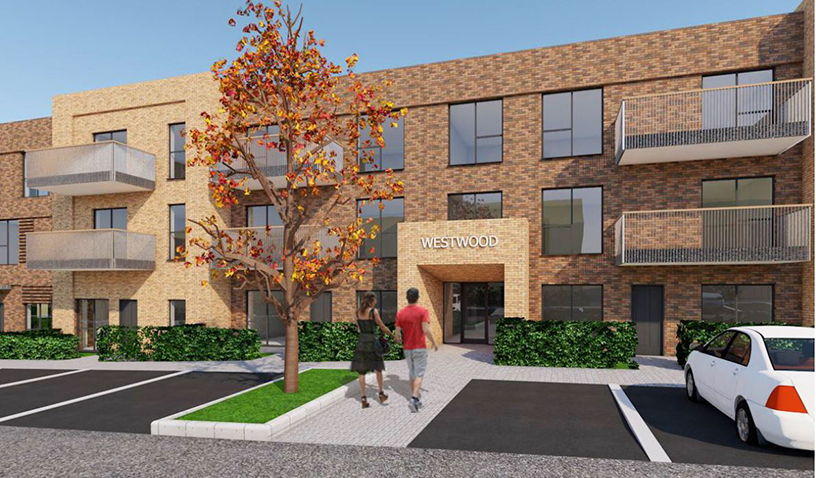 Westwood
The proposed development at Westwood will replace the former sheltered accommodation, which is no longer fit for purpose, with 42 new high quality apartments.
Site address: Westwood, Holmers Farm Way, High Wycombe.
Original use: 12 bedsits and one-bedroom sheltered accommodation units.
Proposed use: 10 one-bedroom and 32 two-bedroom apartments.
Status: Planning permission granted with demolition due to take place and procurement of a build contractor.
Proposed plans