This group meets to discuss our approach to managing our assets such as homes, garages, shops and other properties we own so that we can be sure that they're kept in good condition.
Membership
Anyone who lives in one of our homes can apply to join our Asset Management Group.
If you're interested in joining, we'd love to hear from you.
What's involved
To be involved in group discussions and decisions
Help to make recommendations on the future of our assets
You'll get to feedback on our design visions and guides for new housing
Help us to ensure that our proposals are sustainable and affordable
To ensure we are consulting and communicating with our tenants
To ensure our tenants inspire and influence everything we do
To attend regular meetings with clear actions and submission deadlines.
Level of commitment: Medium
You'll be required to attend a meeting once every three months. Sometimes this will take place virtually.
Skills you'll need
Great at working as part of a team
Confidence to speak in a group and challenge and question decisions
Passionate about people and our tenant-led approach.
How we'll support you
You'll be supported by a member of our friendly Community Engagement Team
You'll receive comprehensive training.
We sometimes work virtually, using email and video calls to engage with our tenants. This means that you'll need access to the internet and a device, such as a computer or tablet, to meet with us and our network of tenant volunteers.
We know not everyone has the equipment or confidence to use digital technology. We can provide support, including training and even access to devices to ensure that you can help to shape our organisation from the comfort of your home. Please don't hesitate to speak to us if you have any questions or concerns. You can reach us by emailing volunteering@redkitehousing.org.uk or call us on 01494 476 209.
What you'll get out of it
Build your skills - you'll receive training and experience
Working as part of a team.
What our current volunteers say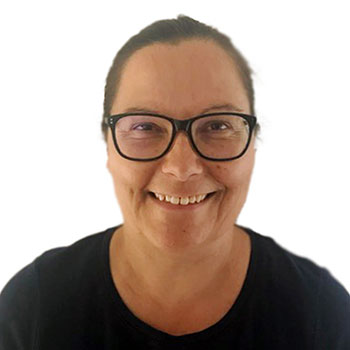 Michelle
"I'm involved in the Asset Management group because I want to ensure the voice of the tenant is heard."
A message from us
Mark
Director of Property
"The group, and in particular our involved tenants, have continued to provide direction and scrutiny in respect of all areas of our asset management programme.
We are very appreciative of the continued and invaluable work that this group provides which is a vital component of our governance and management structure."
Apply
If you're interested in joining our Asset Management Group, fill in our simple online form and we'll get back to you soon.