What we can help with
Take a look at the table below to see how we can help you to gain financial resilience. You may need assistance with all of these, or perhaps just one.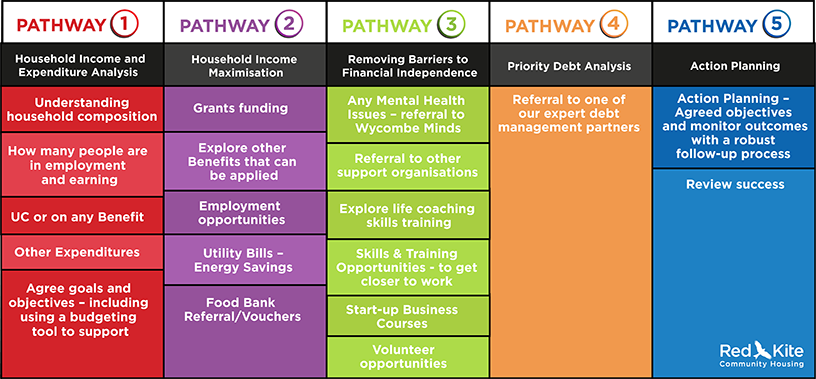 If you'd like to know more about any of the above, or need our help, you can drop us an email to wellbeing@redkitehousing.org.uk, or fill in our simple online form.
More useful information
Pick from the following options to see more on financial wellbeing:
Need some support?
If you'd like some support, or to talk to someone, fill in this simple form: