Contact us
How to contact us
You can contact us 24 hours a day by:
Email: contact@redkitehousing.org.uk. We aim to get back to you via email within two working days, but during busy times it might take us a little longer.
If you need to report an emergency repair, please call us 24 hours a day on 01494 463690.
Web chat
The quickest way to contact us during our opening hours is through web chat. You can access our web chat on any page of our website, no matter where you are - just tap/click the tab on the right-hand side to talk to one of our relationship advisors. We aim to respond to queries by web chat within five minutes.
Our phone number
You can also contact us by calling us on 01494 476100 (please see our opening hours below). During busy times, there may be a wait to get through. If so, consider contacting us through web chat. If we cannot answer your call, we will return it within two hours when you select the callback option.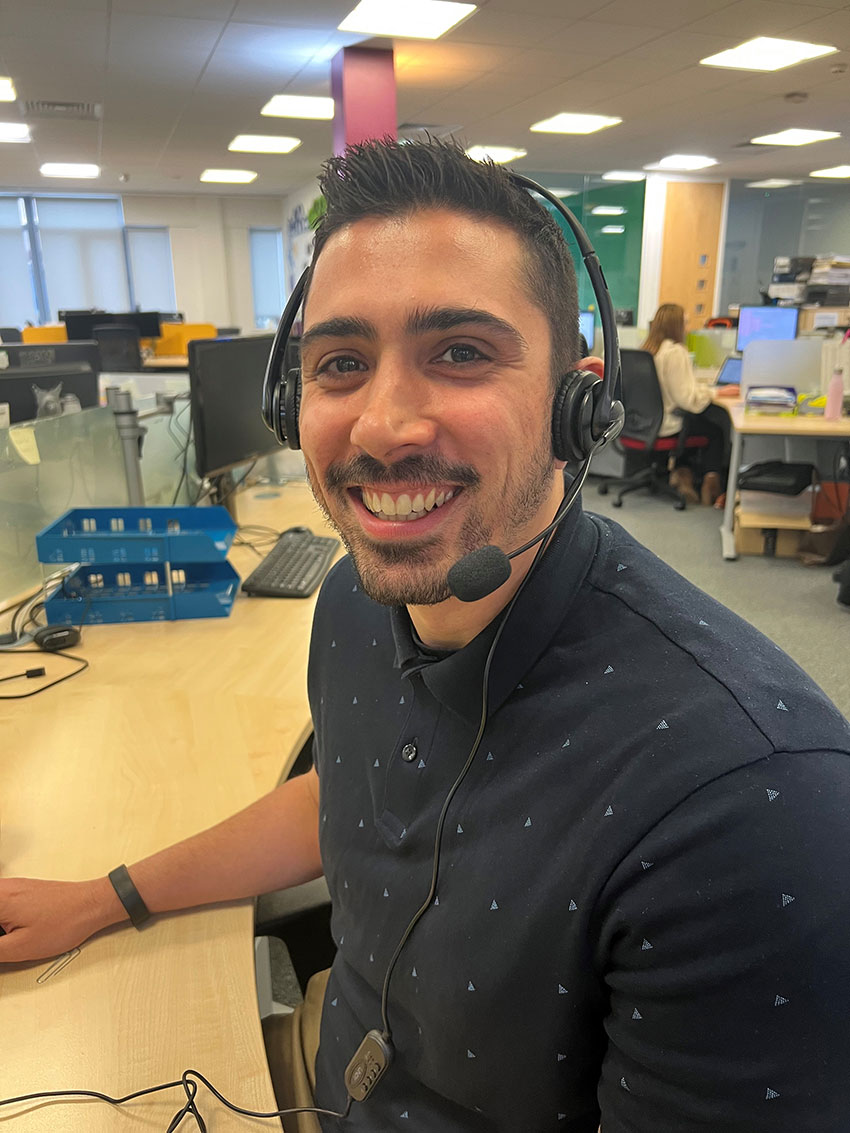 Our hours
Monday, Tuesday and Thursday: 8.45am - 5.15pm
Wednesday: 1pm - 5.15pm
Friday: 8.45am - 4.45pm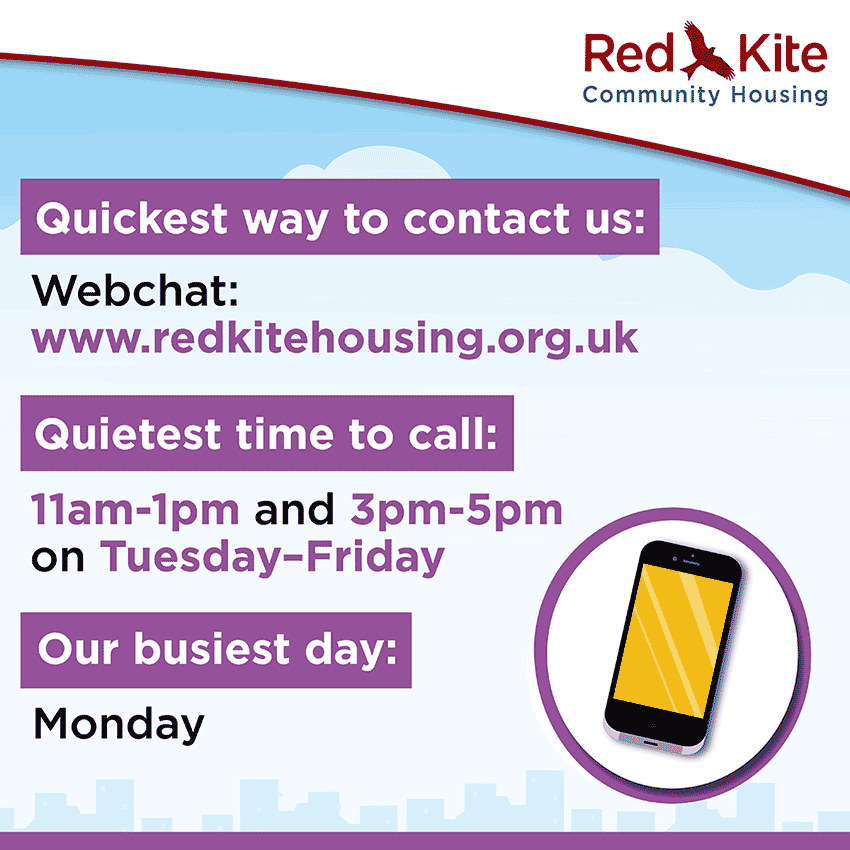 Other useful contacts
We've compiled a list of other useful contacts.
---
Subscribe to our tenant newsletter
Keep in touch with all the Red Kite news, and get help, advice and support straight to your inbox - our tenant newsletter comes out four times a year and is packed with useful information, top tips and advice for looking after your home and yourself - sign up today
---
Our office location
Our reception is now open during office hours (see above) but if you have a complex query or issues that involve a specific area we encourage you to book an appointment online. This will allow us to investigate the issue with our specialist staff before you come in to our office, to avoid you having a wasted visit. We are committed to resolving all our enquiries first time.
Please note, our office remains closed on Wednesday.
Windsor Court
Kingsmead Business Park
Frederick Place
High Wycombe
HP11 1JU
Someone to speak on your behalf
Sometimes when you contact us, you may want a friend or relative to speak to us on your behalf.
If you'd find this helpful, you can give your written permission for them to do this by filling in an Authority to Act Form.
The form asks who you've chosen, how we can contact them, and for a password you'd like us to use to check their identity when we speak to them. More details about how this works are given on the form.
Please sign and return the form, marked for the attention of our Relationship Advisors, to the postal address above.
If you have any questions about someone acting on your behalf, please call us on 01494 476 100.
Press and media enquiries
If you're a journalist and would like to contact us with an enquiry, please call Julie Gamble-Kempe, Head of Communications and Brand, on 01494 476 100, or email our Communications Team on communications@redkitehousing.org.uk.