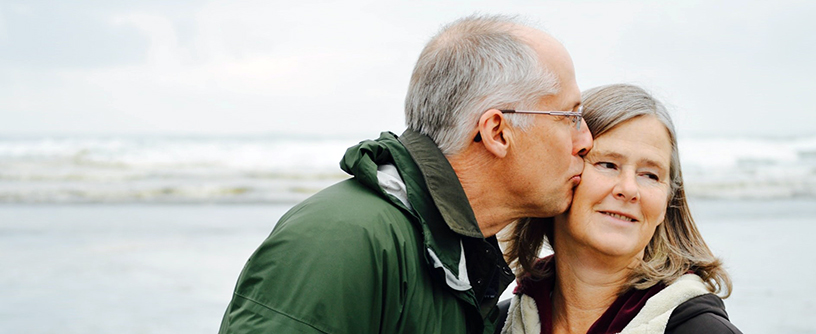 Sheltered schemes
Across the Wycombe district we have a number of sheltered housing schemes that are supported by a team of staff, and are made up of individual, self-contained homes for people aged 60 and over. Most of our schemes have communal facilities, such as common rooms, that are enjoyed by our tenants for coffee mornings and other social activities. We have also installed wifi in the schemes, meaning that tenants and visitors can take advantage of free wifi in the common rooms - the access code is displayed at every scheme.
We have a team of experienced specialists who provide sheltered services including:
Health and safety checks
Management of your scheme and its facilities
Tenancy management
Monitoring contractor performance, such as cleaning and grounds maintenance
Reporting communal repairs.
Our sheltered services specialists regularly visit all our schemes and hold monthly surgeries, where they come in to talk to tenants about any issues they may have and provide regular updates on actions arising. You can find a full schedule of when these visits will be taking place on the noticeboards in our schemes. They also carry out welcome visits for all new tenants to help you settle into your new home, and will assess whether you require any support or assistance to help maintain your independence. Their contact details are displayed on the noticeboards in all our schemes.
Sheltered housing enables independent living for people aged 60 and over - a number of other services are provided which include window cleaning and maintenance of the communal garden.
How to apply for sheltered housing
To be eligible, you need to be aged 60 or over (unless you have exceptional circumstances). To apply, visit the Bucks Home Choice website.
Prevention Matters
Prevention Matters is a free service that helps people regain their confidence, supports them to remain active and independent, and helps prevent loneliness and isolation. We may be able to refer you to the service, which is provided by Connection Support and funded by Buckinghamshire Council. They can't accept a referral if you already have a care package in place, or are already receiving care provided or funded by Buckinghamshire Council.
Once Prevention Matters have accepted the referral, one of their friendly Community Practice Workers will contact you to arrange a time to come and discuss with you what you would like them to help you achieve, and how they might be able to do that. You can then have from one to six further visits, depending on what you need help with, over an eight-week period.
Things Prevention Matters can support you with include:
Finding help with everyday activities
Getting involved with social activities
Connecting with others within your local community
Organising transport
Connecting you to other services for advice and support.
Telecare
If you live in one of our sheltered schemes, you'll be able to access the Telecare alarm service provided by Careium. This provides 24-hour cover, every day of the year. You don't need to have a landline in order to receive this service. Your telecare alarm can be worn as a pendant or bracelet. Once you press the button on your alarm your call will be answered by one of Careium's trained operators who'll be able to assist you if you require help or are at risk, or if you simply want reassurance.
To find out more about the Telecare service, visit Careium's website. Alternatively, contact your Sheltered Services Specialist who will give you more information on how to apply.
Pets
We recognise that keeping a pet can offer significant benefits to our tenants and we will usually allow you to keep a small domestic pet if you live in one of our sheltered schemes. If you wish to keep a pet, please refer to our pets policy.
Aids and adaptations
If you live in a sheltered scheme and there is a change in your circumstances, we may be able to carry out adaptations, alterations, or additions to your home to make it easier or safer for use by a person with a disability. This can be considered where there has been an assessment by the community occupational therapy service and they recommend that these changes are required.