Blakes, Overshot and Seven Acre House
Current status
Now in pre-consultation stage. A tenant and leaseholder meeting will be held September 2023 prior to receiving tenders, and a statutory consultation will follow.

This important programme of external works will not only update the look of the homes but also, most importantly, improve safety for our tenants and leaseholders.
CGI of what we'll be doing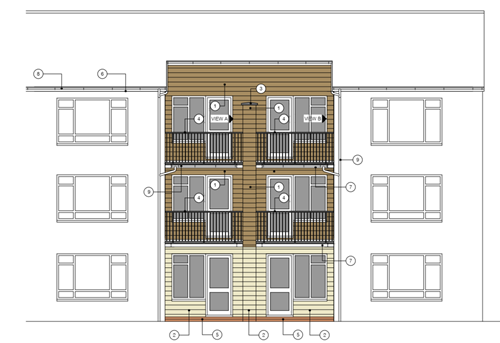 On 29th January 2021 we were given planning permission for the following work:
Renew balcony coverings asphalt
Renew handrails
Renew fascia, soffits, gutters and rainwater pipes
Cladding where balconies are as per the attached
Clothes drying area refurbishment and repairs
Garage roofs renewal
Garage doors replacement to our tenants where applicable
Brickwork repairs around entire site
New drying lines
Asphalt repairs to drying areas.