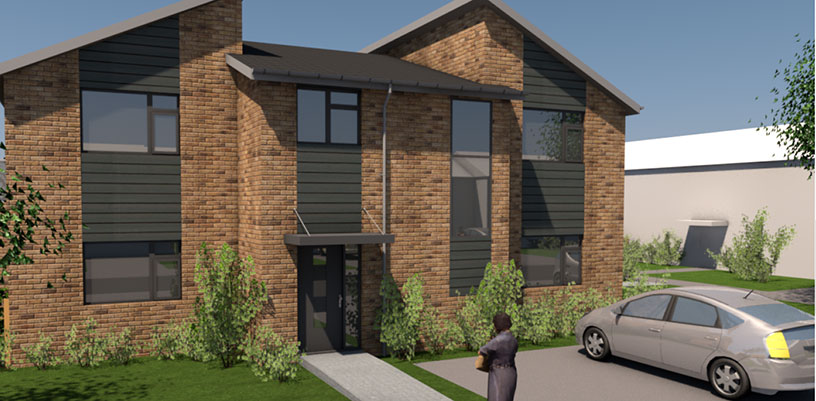 Havenfield Road
Site address: Land adjacent to 57 Havenfield Road, High Wycombe, HP12 4SY.
Original use: Open space that was formerly a site for a pair of semi-detached dwellings (49 & 51 Havenfield Road). These were demolished due to soil erosion from a burst water main.
Proposed use: Four one-bedroom flats.
Status: Construction commenced.
Completion date: March 2024.
Site map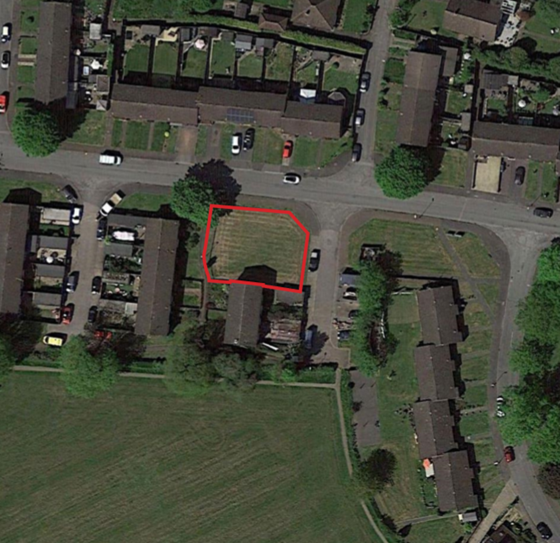 3D visuals
Floor plans