Membership
Our tenants and leaseholders can apply to join our Procurement Group.
If you're interested in joining, we'd love to hear from you.
What's involved
As a tenant or leaseholder, you have the best view of what's important to you and your neighbours when it comes to the work we do to your homes and your neighbourhoods. We think that you're in prime position to understand what we need from a contractor and will make the right choice when we're looking for a contractor to do the work.
We have a need for lots of different contractors who provide services including cleaning, grounds maintenance, repairs, IT and even recruitment. We need to know that all of our new contracts will take into account the needs and priorities of our tenants and will provide best value.
The only way we can make sure this happens is to have a team of trained tenants and leaseholders who really do have their finger on the pulse and are involved throughout the process. We want tenants and leaseholders making decisions from the very beginning ensuring that the needs and priorities of our tenants are taken into account and that our money will be spent in the right places.
You'll work as a team to:
Write the specification for new Red Kite contracts ensuring that they include the needs and priorities of our tenants and offer best value for money too
Check the pre-qualifying questionnaires to see who fits the bill and who doesn't
Challenge and score the returned tenders
Interview potential new contractors to see if they have the ability to meet our tenant-led standards
Talk to others who have experienced the potential contractor's services to find out what they really think about them
Make a recommendation to the Board about which contractor should be awarded the contract.
Level of commitment: Medium
You'll come to meetings when a new contract is due to be renewed, read reports and paperwork before meetings and come prepared with comments. You'll also attend training sessions and carry out site visits. Sometimes meetings will take place virtually.
Skills you'll need
Interested in improving services and making a difference
Interested in putting together and reviewing contracts
Interested in working with budgets
Have a passion to improve Red Kite and the lives of our tenants
Have an eagerness to learn
Love working as a team
Have courage to challenge and support others
Be confident to contribute in meetings
Believe in our values and live up to our behaviour standards.
How we'll support you
We'll support you to develop your skills and knowledge through a variety of training opportunities
We'll give you regular feedback to help you be as effective as possible on the group
We'll listen to your views.
We sometimes work virtually, using email and video calls to engage with our tenants. This means that you'll need access to the internet and a device, such as a computer or tablet, to meet with us and our network of tenant volunteers.
We know that not everyone has the equipment or confidence to use digital technology. We can provide support, including training and even access to devices to ensure that you can help to shape our organisation from the comfort of your home. Please don't hesitate to speak to us if you have any questions or concerns. You can reach us by emailing volunteering@redkitehousing.org.uk or call us on 01494 476 209.
What you'll get out of it
A fantastic opportunity to develop your skills and improve your CV
Free training and all the help and support you need to develop talents that can be used in many different jobs
'No holds barred' experience by working with our experts and picking up some of their knowledge along the way
A chance to give something back to your community by acting as a tenant champion and ensuring that the needs and priorities of tenants are recognised
A chance to really influence the way we shape our services
A sense of purpose from the work you carry out.
What our current volunteers say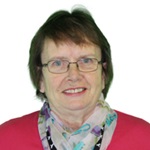 Hazel
"I enjoy being on the core procurement group because it is very interesting and also fulfilling, we are choosing contractors for the tenants. It is hard work but it keeps the old brain working!"
A message from us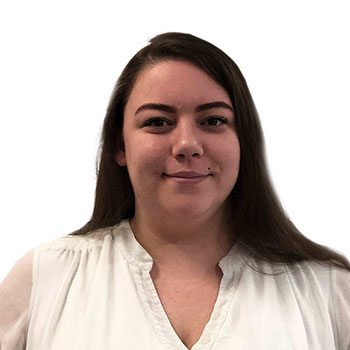 Sam Taylor-Green
Junior Contracts Specialist
"Tenant involvement is crucial for our services to run efficiently. Our volunteers help bring insightful and valued input when we complete tenders for new contracts and are equally involved in the decision-making process. We have a great amount of high-quality contractors who work with Red Kite, helping our tenants every day. This is thanks to our great tenant volunteers."
Apply
If you're interested in joining our Procurement Group, fill in our simple online form and we'll get back to you soon.