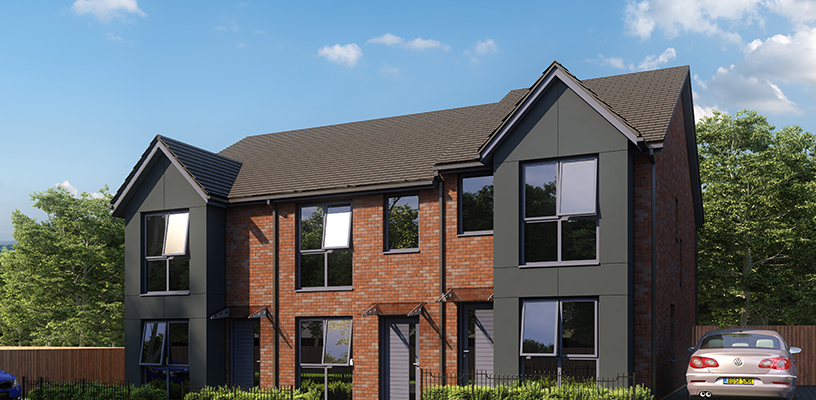 Bedder Road
Site address: Garage site, Holmers Farm, High Wycombe, HP12 4BP.
Original use: Garage site.
Proposed use: Three new houses.
Latest: Lawful development has commenced by way of discharging the pre-commencement planning conditions and demolishing the existing garages. It is proposed to use the site as temporary parking for residents at 1-31 Westwood during the redevelopment of the former Westwood Sheltered Scheme to provide 42 new homes, after which a contractor will be procured to construct the three homes for affordable housing.
Site plan
Floor plans and elevations