It's a good idea to locate your stopcock and check it works, so you know where to find it in an emergency - this is usually located under the kitchen sink, or in a storage cupboard, but if you can't find it contact us and we can advise.
We all want to keep energy costs down, but it's also sensible to ensure your heating is set to a minimum of 13°C to reduce the risk of pipes bursting.
Make sure you have home contents insurance in place. While emergencies are quite rare, when they do occur the damage can be great, so the small monthly payments really are worth it.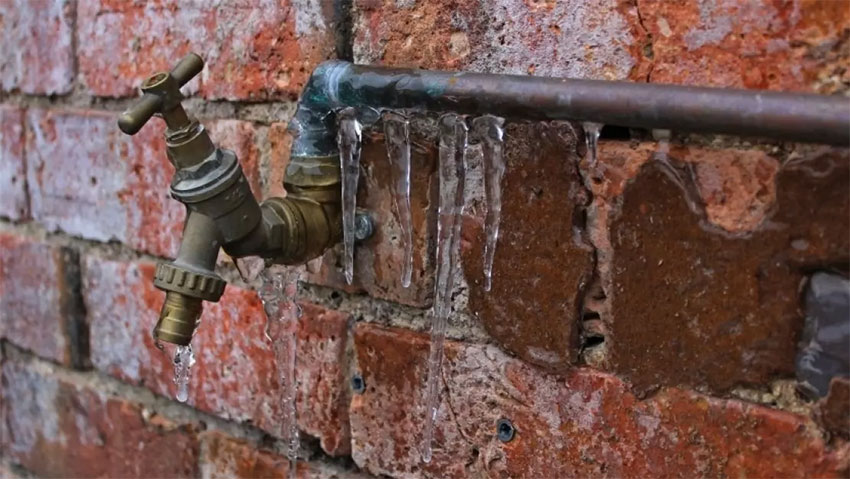 What to do if you find a leak
If you do find a leak, follow these three simple steps to prevent it becoming a major one:
Turn off the water supply at the stopcock
Open all taps to reduce flooding, turn them off again when all the water has drained from the pipework
Soak up/block off escaping water with thick towels.
Remember you can contact us via our out-of-hours number, 01494 476100, if you have an emergency and need assistance.
Damp, mould and condensation
Please make sure you tell us as soon as possible if you're concerned about damp, mould or condensation in your home. You'll need to provide us with some details and then we'll get back to you with some next steps. You can complete our online form or alternatively we can take you through the questions over the phone - call 01494 476100. It's important that we gather all the right information to make sure we can tackle the problem quickly, so please allow 10 minutes or so to complete the form.