1st October marks The International Day of Older Persons, a day focusing on the important contributions that older people make to our society. As a charitable housing association, we manage 29 sheltered housing schemes for people over the age of 60 across the Wycombe district. So we know how important it is to bear in mind the needs, issues, and challenges that older people face every day.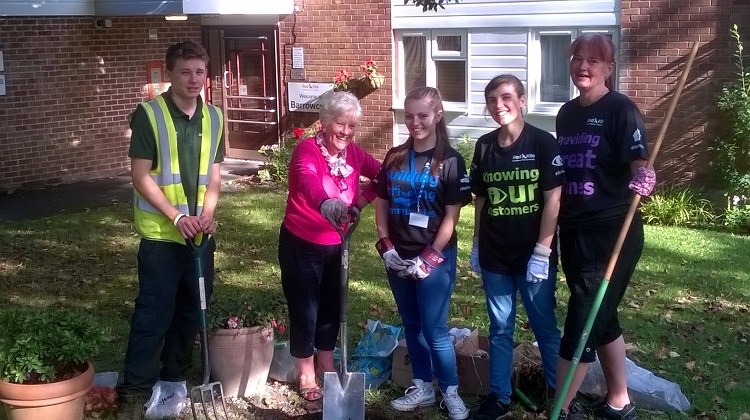 Which is why on Wednesday 28th September we all got out into the community to take part in a district-wide event focused on doing something special for our older residents.
Taking advantage of the great weather, and our Wednesday morning office closure which gives us time to develop our business and work more directly with customers, more than 80 staff took part in a variety of activities.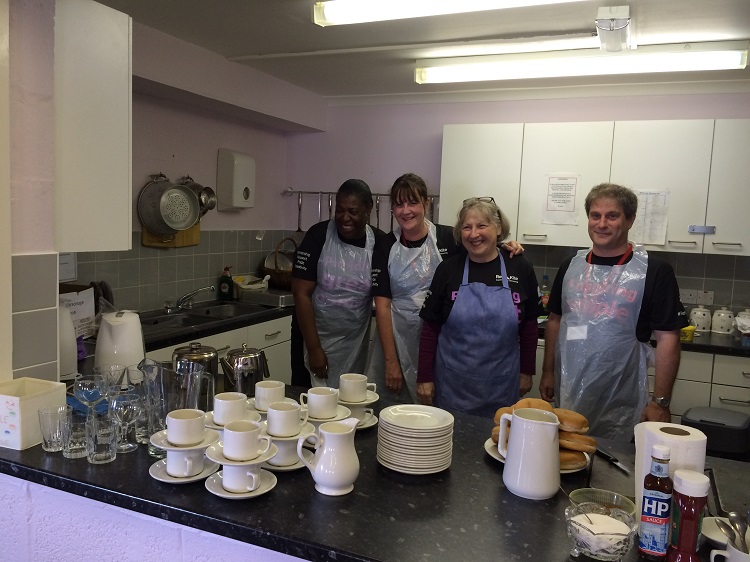 At a number of our schemes, we cooked a hearty breakfast for residents – with sausage and bacon sandwiches going down a treat. To promote healthy competition between our residents, we hosted an inter-scheme quiz – with a turnout of more than 120 people. It was close, but the Mayorfield House scheme managed to secure victory! As the winning scheme, they will be presented with a trophy at our upcoming Neighbourhood Awards ceremony, on 17th October. As a more long-term way of making a difference to our residents, we also planted bulbs (kindly donated by our contractor John O'Conner) which should add some lovely greenery to each scheme once they bloom in spring.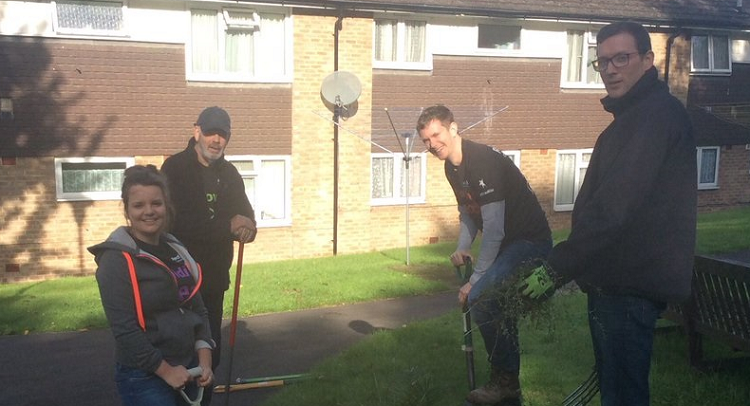 As a community-focused organisation, we feel it's important that we provide excellent services and work closely with our customers. By getting out into the heart of our communities, we can find out more about the people who live in our homes and tailor our services so they match their needs.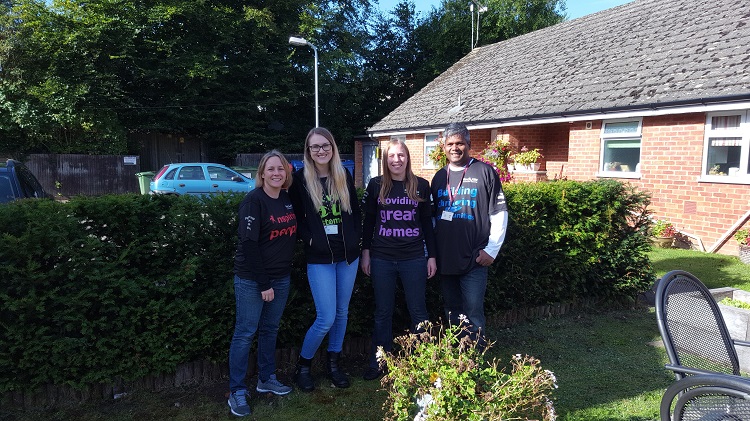 Feedback so far from both staff and residents has been really positive and will help us hold even more successful events such as these in the future. A number of people told us that they would "love to have this kind of event happen again." A resident from Barrowcroft said that the staff who came down had "great team spirit and were lovely to work alongside."