Red Kite are sponsoring the Wycombe Wanderers Women First Team and Reserves this season, so we've asked some of their players to introduce themselves with a short blog post – read on to find out more about Katie Riddington.
---
I first started playing at five years old, at an after-school club and loved it from the very beginning. I then joined a local boys' team and continued enjoying playing, which led me to join QPR girls at the age of nine, I stayed there until I was 14. I then moved to Denham United where I played for two seasons, during my second season there I also played for Hayes and Yeading at the same time, this meant training three times a week and playing on both Saturdays and Sundays, but I was dedicated and knew I could do it. I then moved to Watford Ladies where I played for the first team, at just 16 years old and soon became captain. I stayed there for four years. This summer I made the move to Wycombe Wanderers Women, I am really enjoying my time here and can't wait to see what this next chapter brings me.
My Chairgirls highlight has got to be scoring my first goal for Wycombe, it really helped me make my mark on the team and show what I can do.
Outside of football, I'm a Sports Coach in a school delivering after-school sessions, and my hobbies are playing football, watching football – and walking the dog!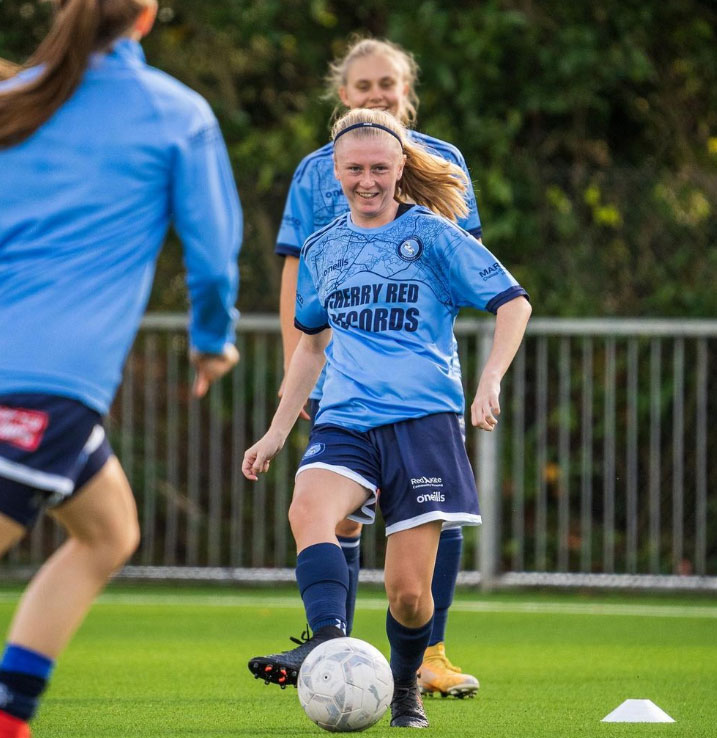 ---
At Red Kite we want to help people in our community realise their potential, and we allocate funding specifically for this purpose, to help a wide range of projects in our local area. We're proud to sponsor Wycombe Wanderers Women at a time when women's football is in the spotlight, showing women and girls the value of sport and teamwork, and that working hard helps you achieve your dreams. Find out more about our sponsorship of Wycombe Wanderers Women.