Red Kite are sponsoring the Wycombe Wanderers Women First Team and Reserves this season, so we've asked some of their players to introduce themselves with a short blog post - first up is forward Chante Inniss:
---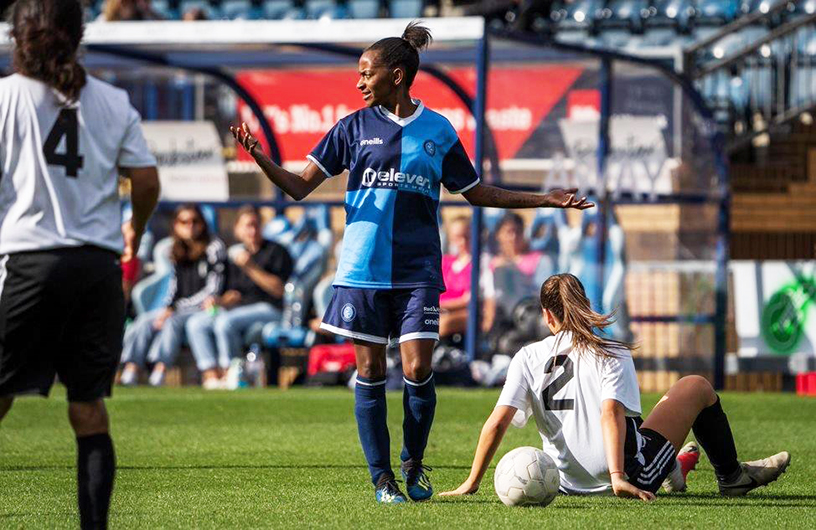 My name's Chante Inniss, and I was born and bred in High Wycombe.
My motivation to get into football came from playing football on the estate when I was young with my friends and family. I've always had a football at my feet since I was around four or five years old. I was known for always playing football with the boys on the playground at school.
The first team I played for was Denham United, I was 14 at the time. My next team was Hazlemere Ladies, and this was where I met Emma Newberry. After playing there for a while, I took some time out to be a mother to my daughter Shayla. When she turned one, Emma told me to come and join Wycombe, and here we are today.
Last season I won the Golden Boot, which has got to be an all-time highlight for me.
Outside of football, I work as a Facilities Supervisor. I also love spending quality time with my daughter, she loves football too.
---
At Red Kite we want to help people in our community realise their potential, and we allocate funding specifically for this purpose, to help a wide range of projects in our local area. We're proud to sponsor Wycombe Wanderers Women at a time when women's football is in the spotlight, showing women and girls the value of sport and teamwork, and that working hard helps you achieve your dreams. Find out more about our sponsorship of Wycombe Wanderers Women.