Red Kite are sponsoring the Wycombe Wanderers Women First Team and Reserves this season, so we've asked some of their players to introduce themselves with a short blog post – read on to find out more about Shauna Smith.
Shauna is also one of the players we have individually sponsored this season, to help truly realise her potential and achieve her goals.
---
My name is Shauna Smith, I was born in Watford and brought up in St Albans, Hertfordshire.
My motivation to play football came from my mum, she played for Luton Town when she was young, and it really inspired me!
From around the age of two, you would never catch me without a ball at my feet, and when my family and I would go to the park my brother always loved playing football with me.
My first team was St Albans City, I was there from the age of eight and stayed for about 10 years. I was – and still am – the all-time top appearance player for that team, having never missed a match in those 10 years. I also won the Golden Boot ball in a football tournament in Great Yarmouth, which is another football highlight for me!
I've played for a few teams since then, EDSV Academy, Watford and Dunstable.
Watford is where I met Carl [Head Coach and manager of the First Team] and Katie [Riddington, forward], they're who I called when I wanted a trial for Wycombe Wanderers last year. After my trial, I knew Wycombe was where I wanted to stay, and I've really enjoyed my first season as a Chairgirl.
Outside of football I work as a manager in McDonald's, and I love playing with my nieces on my days off.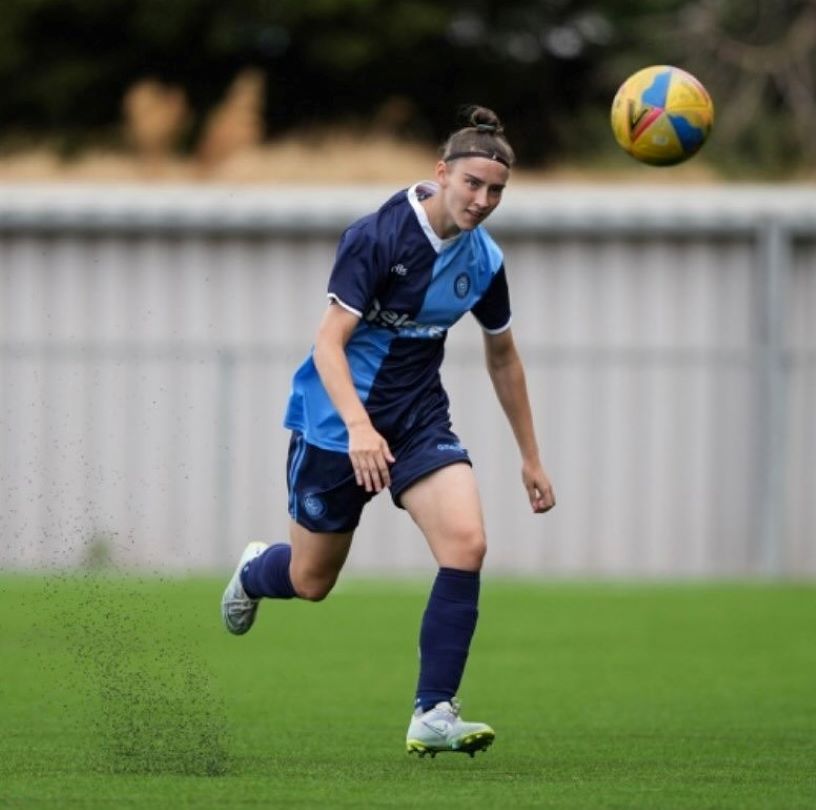 ---
At Red Kite we want to help people in our community realise their potential, and we allocate funding specifically for this purpose, to help a wide range of projects in our local area. We're proud to sponsor Wycombe Wanderers Women at a time when women's football is in the spotlight, showing women and girls the value of sport and teamwork, and that working hard helps you achieve your dreams. Find out more about our sponsorship of Wycombe Wanderers Women.