We are hoping for an early Christmas present when a decision on whether we can go ahead and build 194 new homes in Castlefield is decided by Wycombe District Council's planning committee on Wednesday 18th December.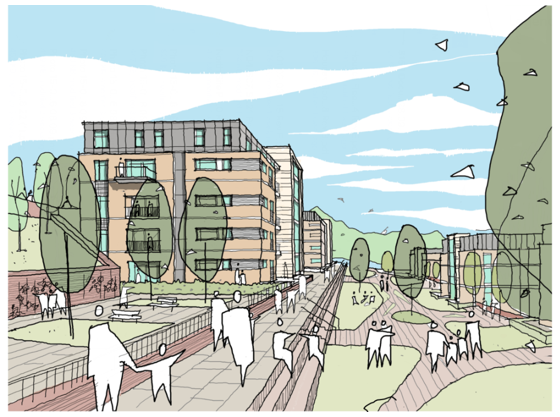 Fingers are firmly crossed at Red Kite that our £40 million project is given the green light and we can get on with building this much-needed housing.
Once the former Star Blocks site in Pettifer Way and Chairborough Road, High Wycombe is demolished we plan to build 88 one-bed flats, 96 two-bed flats, two three-bed houses and eight four-bed houses. These will consist of a mixture of homes for sale and rent, 80% of which are affordable homes.
There will also be car and cycle parking, gardens, play space and landscaping.
Trevor Morrow, Chief Executive at Red Kite, said:
"It has been a very lengthy negotiation process, but we are confident we are there now. We have maintained our high level of affordable homes that will provide real options for the large number of local people who can't afford to secure a home in the private sector."
The planning meeting will be held at the council offices in Queen Victoria Road at 6.30pm and members of the public are welcome to attend.