Red Kite are celebrating after Wycombe District Council's planning committee approved plans for 194 new homes.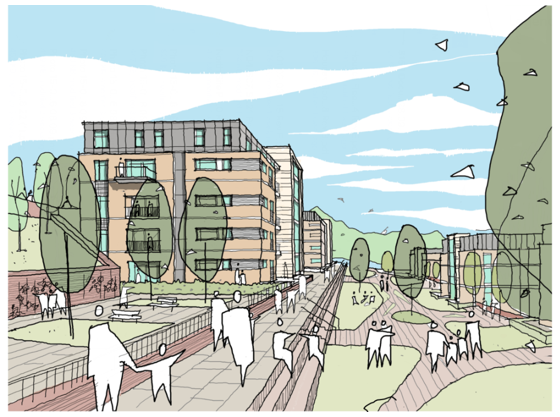 This means 88 one-bed flats, 96 two-bed flats, two three-bed houses and eight four-bed houses will be built at the former Star Blocks site in Pettifer Way and Chairborough Road in High Wycombe. It will consist of a mixture of homes for sale and rent, 80% of which are affordable homes, with the project costing around £40m to deliver.
The decision was made at the council's meeting on Wednesday 18th December.
Mark Haines, Assistant Director - Technical, said:
"We are really pleased with the decision of the councillors to approve this significant housing scheme.
"We are mindful of the need for good quality affordable housing in the community and Castlefield has the potential to deliver 194 new homes, 80% of which will be affordable.
"We look forward to working with the planners in the new year to finalise plans and take the next step forward."