Survey work at our Castlefield site is due to start today, Thursday 22nd April.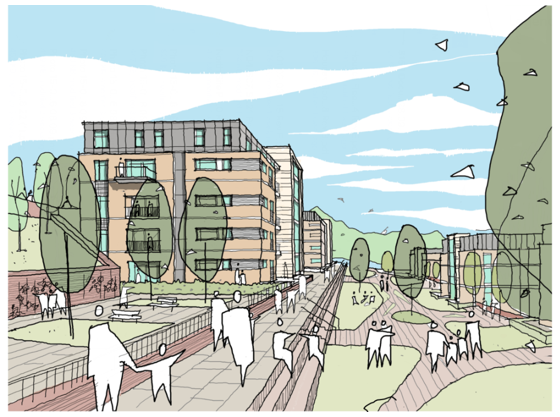 In March we were over the moon to be granted formal planning permission so we can start the work needed to update this area of High Wycombe, bringing much-needed quality homes to local families.
Regenerating the Castlefield site - Pettifer Way, Longland Way and Chairborough Road - has been part of our vision since we took over homes from the council in 2011.
We will continue to work closely with Buckinghamshire Council to deliver a high-quality scheme of affordable homes – which includes 88 one-bed flats, 96 two-bed flats, two three-bed houses and eight four-bed houses - which our future residents and the local community can be proud of.
While the survey work is taking place there will be machinery on site which will require access to certain locations. It is therefore important that cars do not park in front of the access gate at the entrance to Pettifer Way. Signage has been placed to remind residents.
Once we have completed the procurement process for a contractor, and the work has been approved by our Board and our Development Committee, we should be on site towards the end of the year, or early in 2022.