Our Estates Manager Janine and Community Specialist Sara-Jane were at St Peter's Church in Micklefield on Thursday 21st September to take part in a Community Action Day, organised by Buckinghamshire Council and Thames Valley Police.
Community Action Days are all about local partners coming together to tackle antisocial behaviour concerns and listen to residents, so this was a great opportunity for us to hear from some of our tenants about the issues they are currently facing.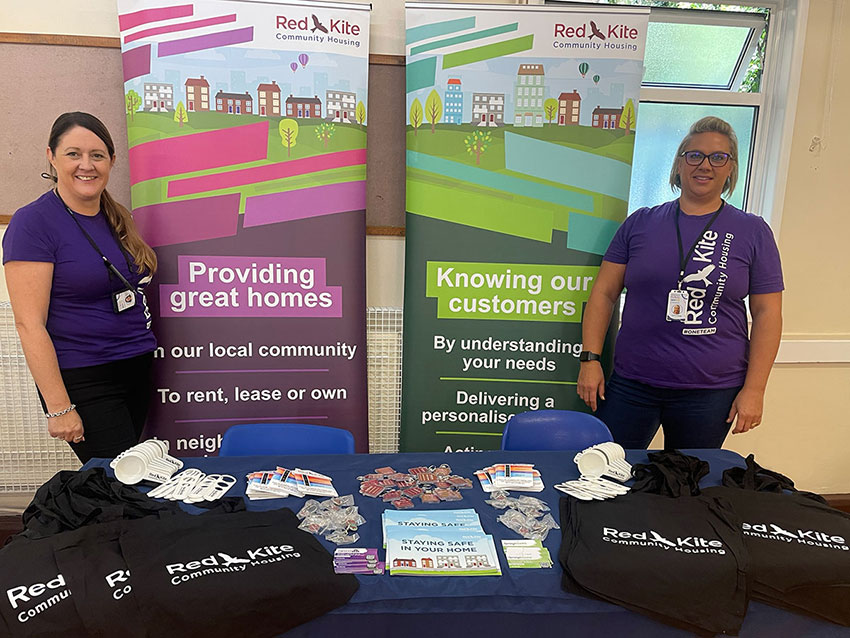 Janine said:
"We're proud to be a partner with Opportunity Bucks and to attend these Community Action Days, which give us a fantastic opportunity to engage with the people who need it most, right at the heart of our communities.
"At this week's event, we joined up with our partners from the council and helped litter pick. We also had a stall at the event, which gave us the opportunity to meet and support our tenants, as well as networking and strengthening our partnerships with Thames Valley Police, the NHS, Buckinghamshire Council Helping Hands, and One Can Trust."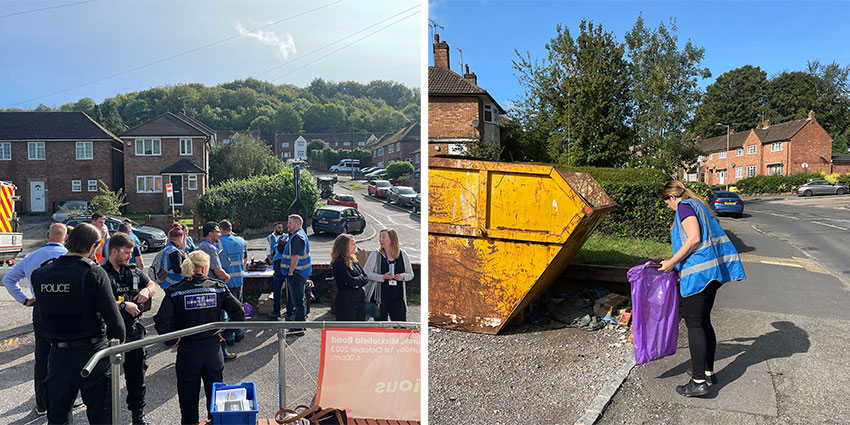 The team are now looking forward to meeting and speaking to more of our tenants when they take part in the next Community Action Day, on Thursday 26th October at the Eden Shopping Centre in central High Wycombe.