On Wednesday 27th September, our Resident Representative Team (RRT) got together at Parsonage Close, one of our Sheltered Schemes, for their first annual Team Away Day. The team were also joined by some of our staff members - Aasia, Jon, Nicola and Louise. 
RRT are our core governance and strategic tenants' group. They're consulted on key service areas, including making recommendations on service delivery, resident-facing polices and strategies, and ensuring we continue to put tenants at the heart of everything we do. Take a look at some of the decisions they've been involved in.  
The agenda for the Away Day was packed and one of the big-ticket items on it was the newly proposed Consumer Standards. The Regulator of Social Housing is seeking views on their revised regulatory consumer standards and is keen to hear from landlords, tenants, and anyone with an interest in social housing.  
The Consumer Standard focuses on 4 areas:   
The Safety and Quality Standard 

 

The Transparency, Influence and Accountability Standard 

 

The Neighbourhood and Community Standard 

 

The Tenancy Standard.

 
Each theme was discussed by RRT in small groups and then fed back to the wider group. All comments, ideas and suggestions will now be fed back to the Regulator before the deadline of Tuesday 17th October.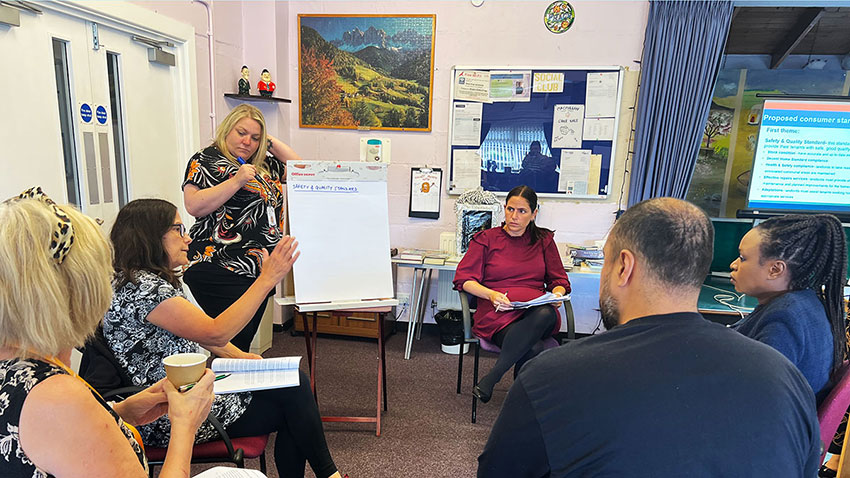 The Away Day was a great chance to hear from our tenants about what is important to them and how we can continue to grow and improve the services we offer for all Red Kite tenants.   
RRT and the rest of the team then took a well-deserved break for lunch, before pressing on with the agenda.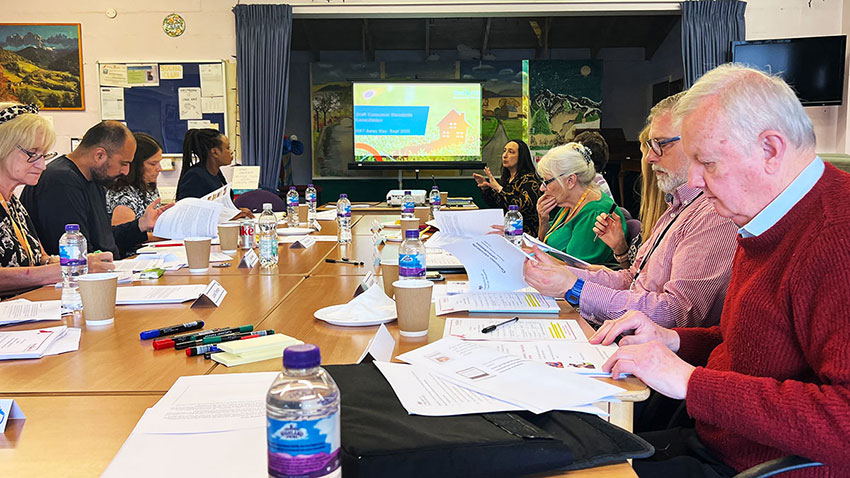 The team finished just in time for the Parsonage Close tenants to take over the communal room and enjoy their weekly afternoon tea.