We understand that treating damp, mould and condensation (DMC) effectively is so important when it comes to keeping everyone safe, well, and happy in their homes. This is why we've been working to improve our process, giving tenants a more thorough and efficient service.
On Saturday 29th July, we held a scrutiny bootcamp all about DMC, a topic which has recently received a lot of attention across the housing sector and more widely. 21 tenants joined us on the day, offering essential opinions on how we can enhance our process and continue to learn and grow.
An independent consultant from Tpas, Sam Goodwin, came along to the bootcamp, joining our Deputy Chief Executive Officer Alan Keers and Director of Property Mark Haines.
The aim of the day was to arrive at tangible recommendations which we could commit to, and we're proud to say we achieved this. Nine recommendations were made, and an action plan is being developed to put these into practice.
Aasia, Head of Resident and Community Engagement said, "The scrutiny bootcamp on damp, mould and condensation was a great opportunity to hear from tenants first-hand about their experience when it comes to this service area. We know we don't always get it right, but by listening and hearing what our tenants say, we can strive to make things better.
"The outcome was a set of recommendations and an action plan to accompany them, which we will be sharing with our tenants, so we continue to be open and transparent about what we are doing regarding DMC."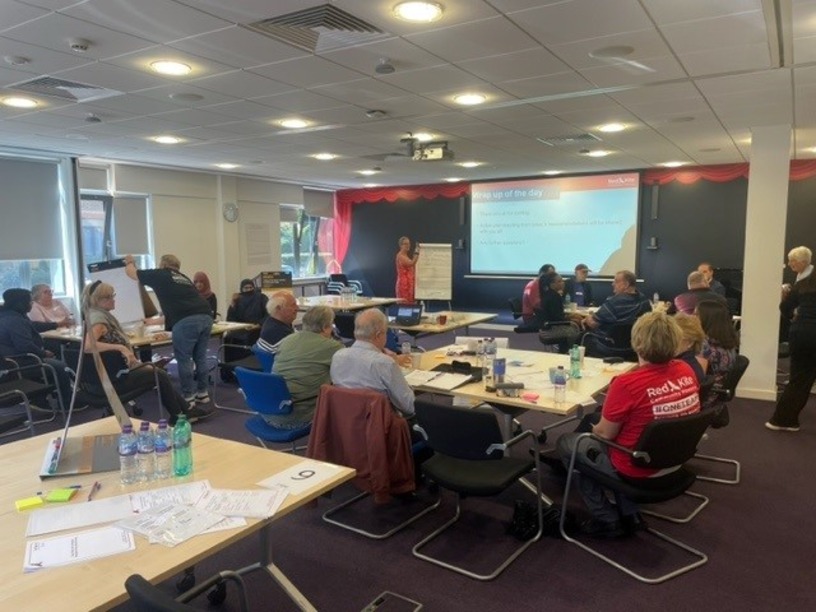 Please make sure you tell us as soon as possible if you're concerned about damp, mould or condensation in your home. You'll need to provide us with some details and then we'll get back to you with some next steps. You can complete our online form or alternatively we can take you through the questions over the phone - call 01494 476100.