Candida, Chair of our Resident Representative Team (RRT) has been busy this month, attending conferences to represent Red Kite and her fellow tenants. 
She first attended the Tpas England National Tenant Scrutiny Conference 2023 on 4th October, along with Nicola from our Resident and Community Engagement Team. 
Candida said: 
 
"The conference was well organised and informative, and I enjoyed it very much. I made a lot of new contacts and have taken a lot from it, particularly about the role tenant-led scrutiny plays in the new regulatory world. I'll be sharing what I learned with my fellow scrutineers to ensure best practice when we hold our organisation to account." 
 
Nicola added: 
 
"Tpas once again organised a great conference with some fantastic guest speakers. There were tenants and organisations from across the country and it was a great opportunity to network and share best practices. There was a fantastic workshop on how to get young people engaged in scrutiny, and we heard from some of the young people themselves that were part of a pilot in the Bolton area – lots of food for thought on how we at Red Kite can encourage more younger people into getting their voice heard." 
The conference, which is taking place at Holywell Park Conference Centre in Loughborough, is the only national event dedicated to tenant-led scrutiny; our RRT ensure that our tenants are represented in every area of our organisation, and their involvement helps us to be a truly tenant-led housing association.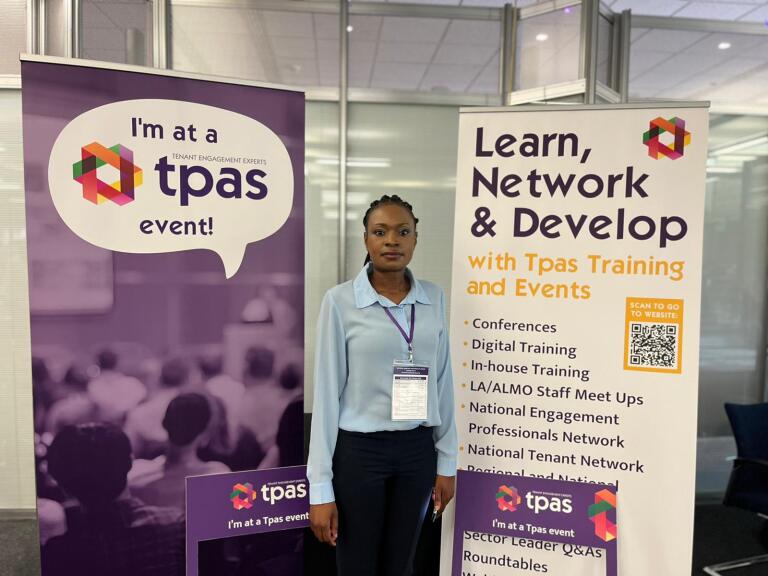 Candida also attended NHF's Asset Management conference on 12th October with our Head of Resident and Community Engagement, Aasia, where she took to the stage to speak about tenant experiences and how housing associations can improve. 
Candida commented: 
"It was a great opportunity to speak at the conference. Damp, mould and condensation, is a really important area and involving tenants in the process is essential." 
Having a chance to speak at the two-day conference was a great opportunity for both Red Kite and Candida.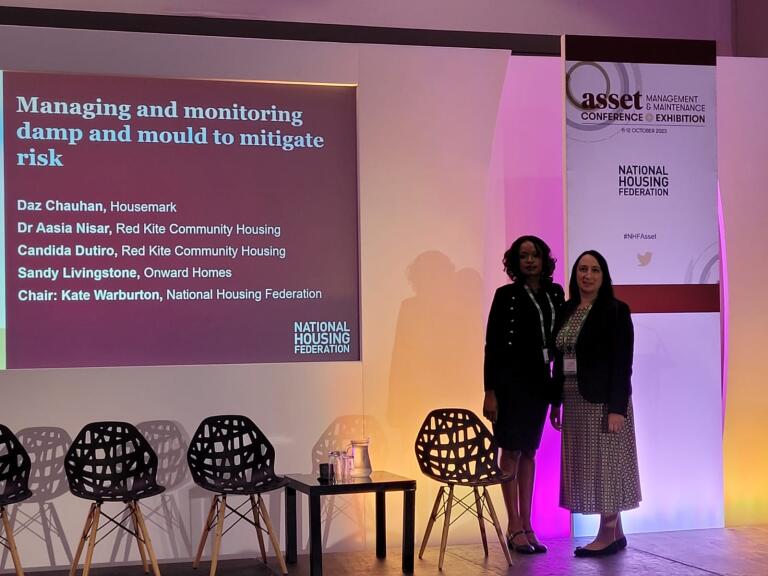 Find out more about what else our RRT get up to and the decisions they've helped shape this year.