Here at Red Kite we're passionate about investing in our community, which is why we have a dedicated fund to offer financial support to local people and organisations.
We have two funding routes to give applicants the opportunity to access the funding they need - Starting Blocks and Springboard. Starting Blocks is there to support individuals with smaller grants to help them set up a business, project, or even an event that makes a positive impact on their community. Springboard provides larger grants to charities or groups that play a vital role in supporting our communities.
During the last financial year (2022/23) we funded a total of 37 projects, from a food bank in Lane End and fish-and-chip nights in one of our Sheltered Schemes to a martial arts safety course for children and a Christmas project which delivered free hot meals to those in need.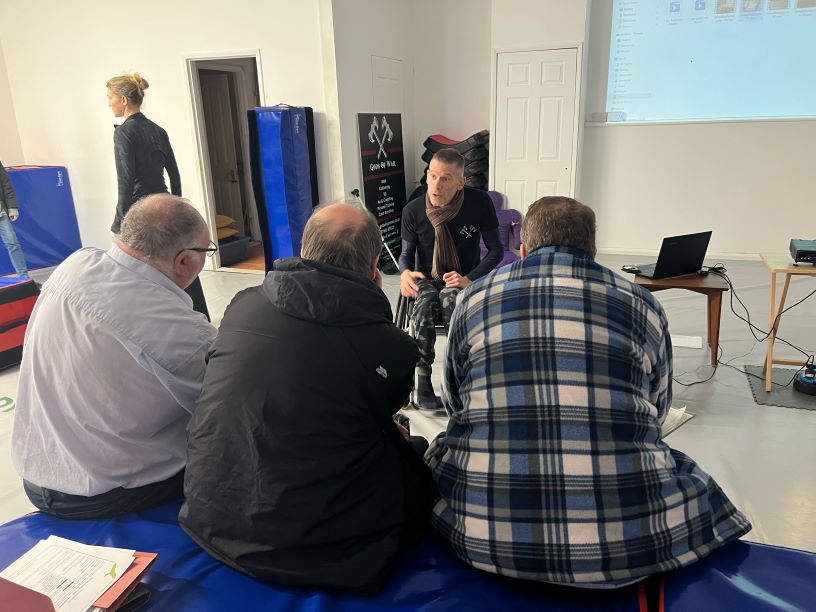 Tenant volunteers and Red Kite staff were lucky enough to visit some of the projects we've funded. One tenant said, "This is my first time volunteering with Red Kite, and I really enjoyed the visit - I definitely want to do more!" Read more about how our tenant volunteers got on at their visits.
Nahida Latif, Community Investment Specialist said:
"It has been a pleasure to work with our tenant volunteers over the last financial year to help fund some incredible organisations and truly help to realise the potential in our community.
"In 2022/23 we awarded over £95,000 to local community projects - this includes supporting five sheltered schemes and nine Red Kite tenants. It's been great to have staff members from different areas of the business attend the panel meetings, their knowledge and expertise has been crucial in the decision making.
"Some great connections between local organisations have been formed through the networking events we've held, and we look forward to working with these organisations to help them deliver successful community projects that will support our tenants and the communities where they live."
If you're interested in reading more about the different funding we offer, or you have an idea we can help make a reality, check out our community funding web page.