February was a busy month for some of our tenant volunteers, visiting projects we've funded through our Starting Blocks and Springboard community grants.
TAP Creative
Jenny, one of our tenant volunteers, Nahida, Community Investment Specialist, and Emma, Communications Specialist, went along to TAP Creative, a free music masterclass workshop aimed at disadvantaged and at-risk young people.
The programme aims to give young people a holistic overview of creating and producing music and help them to find their passion. The funding they received went towards new essential musical equipment and renovation costs - take a look at these before and after pictures!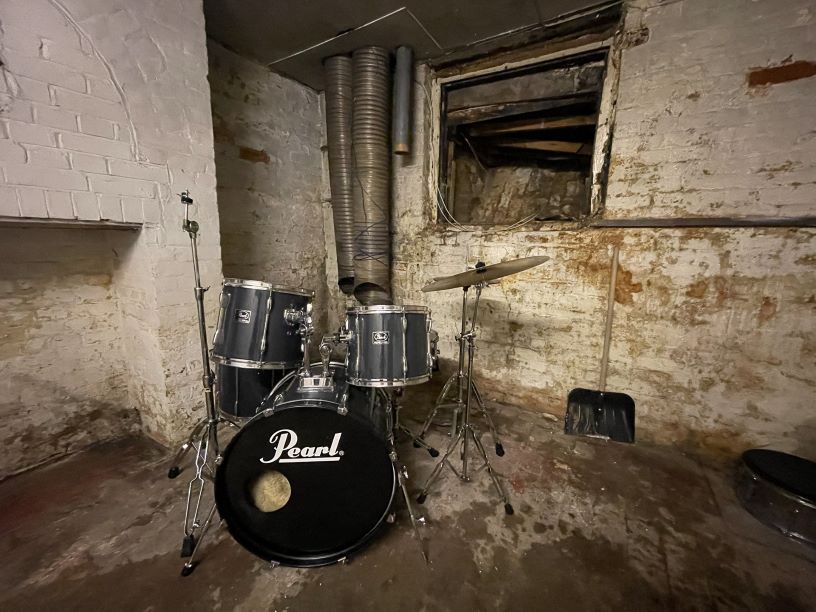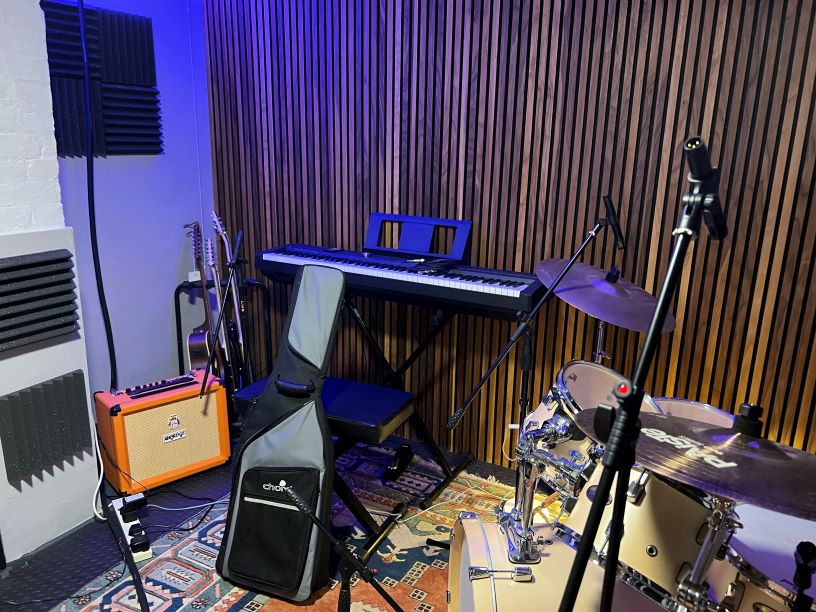 Jenny said:
"I thought TAP Creative was absolutely brilliant. Music can be a way to let off steam and show young people what they're capable of achieving. I really loved the programme and think it's a great idea."
Community Matters
Tenant volunteers Richard, Adrian and Ron, and Community Investment Specialist Nahida also visited Community Matters, a food bank in Lane End dedicated to helping those in need in their local area. We started to fund this project in September 2022 and have now agreed to give an additional £3,000 following the impactful visit.
Adrian said:
"I found the visit to Community Matters very interesting, it is extremely well run, and they are very dedicated to helping people in the community facing hardship. In fact, I think that they go far beyond what could be asked of them. They run the project with great integrity, always looking after the feelings of the people they help."
Community Matters has also been shortlisted for the Queen's Award for Voluntary Service for all the great work it is doing.
Mama Bee
Emma, Nahida, and two tenant volunteers also went along to see Mama Bee, who we funded back in 2021. They have now submitted another application for their Women's Wellness group, which our Springboard panel of tenant volunteers will be looking at later this month.
One tenant who came along to the visit said:
"This is my first time volunteering with Red Kite and I really enjoyed the visit to Mama Bee - I definitely want to do more of these visits!"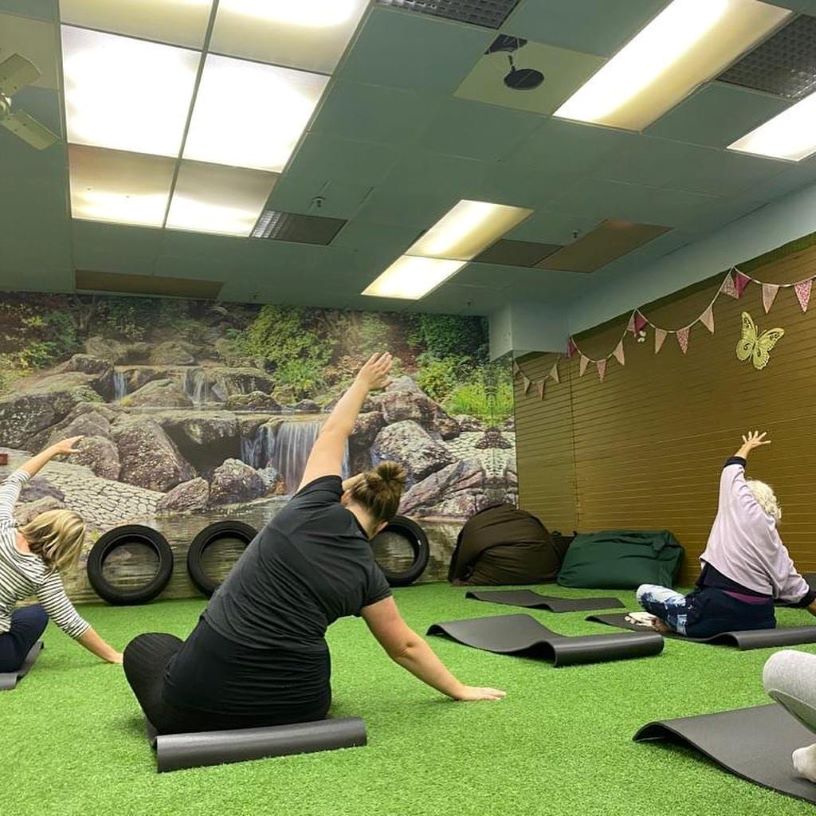 Positive Pets
On Tuesday 7th February, tenant volunteer Jane, accompanied by Jo and Nicola from Red Kite, visited Camilla and her wonderful farm in Flackwell Heath.
Jo explained:
"We didn't know what to expect on arrival. We were enthusiastically greeted by Camilla along with a very friendly, handsome pooch. She took the time to take us round the farm, talking us through many projects that were underway or about to be launched, and spoke passionately about all those she has come into contact with at the farm, all having their own stories and journeys and how the farm is helping them.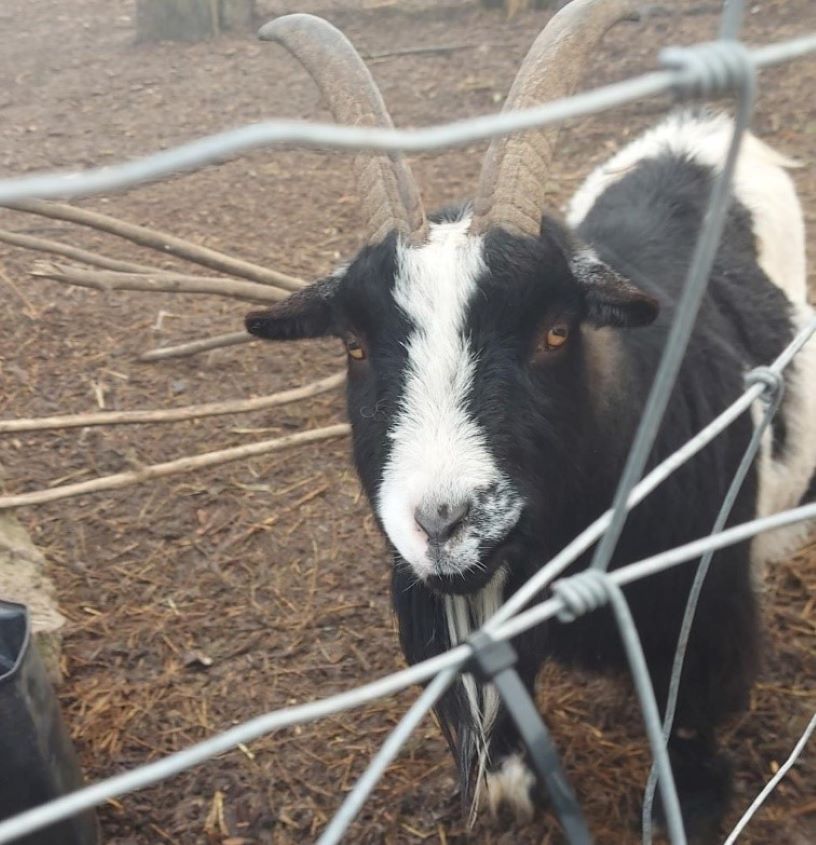 "We were introduced to the amazing, unique inhabitants of the farm. The mischievous Billy the goat, the blind pig Bernard, the amazing sheep Monty and Mr Bojangles, and the most placid and friendly turkey we had ever met, The General!
"We left feeling tranquil and in awe of how hard-working and committed Camilla is to helping people."
If you're interested in reading more about the different funding we offer, or have an idea we can help make a reality, check out our community funding web page.