We've recently finished some great works at Ebenezer House, transforming the building for everyone who lives there. We're really proud to finally finish this project!
Our contractors SCM and PCDS have been working for the past seven months to get this work done. The whole project cost around £100,000, and you can see the amazing difference the work has made in these pictures: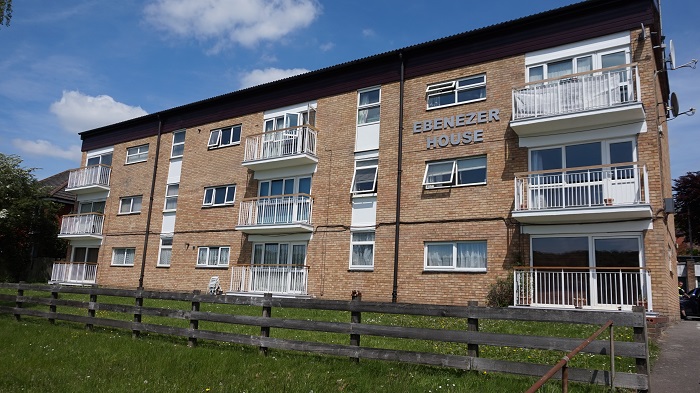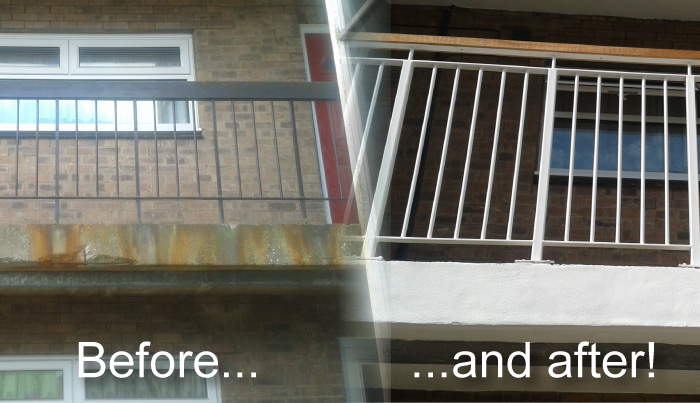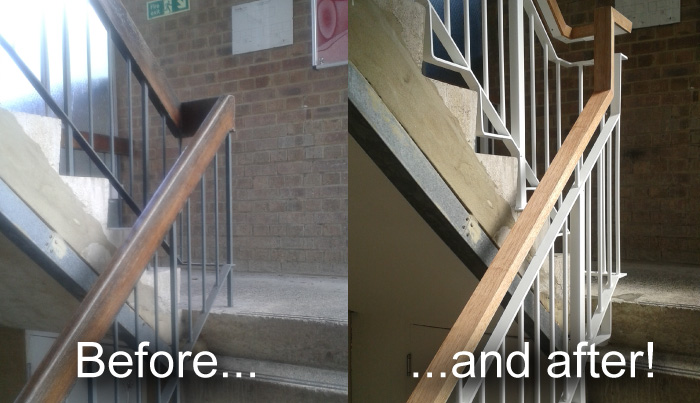 The work we carried out includes:
Replacing and rebuilding nine balconies
Removing and replacing the existing facia/soffits and gutters
Sandblasting the brick fascias to deep clean them
Repairing the walkways and stairwell at the rear of the building
Replacing all the handrails
Decorating the external metal works and panels
Putting up new signs.
This work was part of our commitment to improving the homes we own. We're committed to making our homes better places to live in, which is why we are now looking at even more improvements we could carry out. The following work has been approved, with a proposed start date of mid-September:
Replacing the garage roofs and repairing the garage brickwork
Waterproofing the garage walls
Re-tarmacing the parking area
Replacing all the fencing.
To find out more about the improvements we've made so far, visit Our refurbishment projects.