At the end of September, we held our first Springboard Panel meeting of this financial year. Nahida, our Community Investment Specialist, was joined in the office by tenant volunteers Ajmal, Dorothy, Graham, Richard and Val, along with Red Kite staff members Aasia, our Head of Resident & Community Engagement, and Communications Specialist Emma. Darren, our Senior Finance Manager, and Ryan, our Equality and Diversity Inclusion Lead also joined the panel online. The panel had seven applications to consider, coming in at over £57,000 in total.
Applicants were invited to join the meeting in person or virtually to talk about their projects and answer any questions the panel had. After some lengthy discussions (the meeting finished past 8pm!), the group agreed to award funding to all seven projects.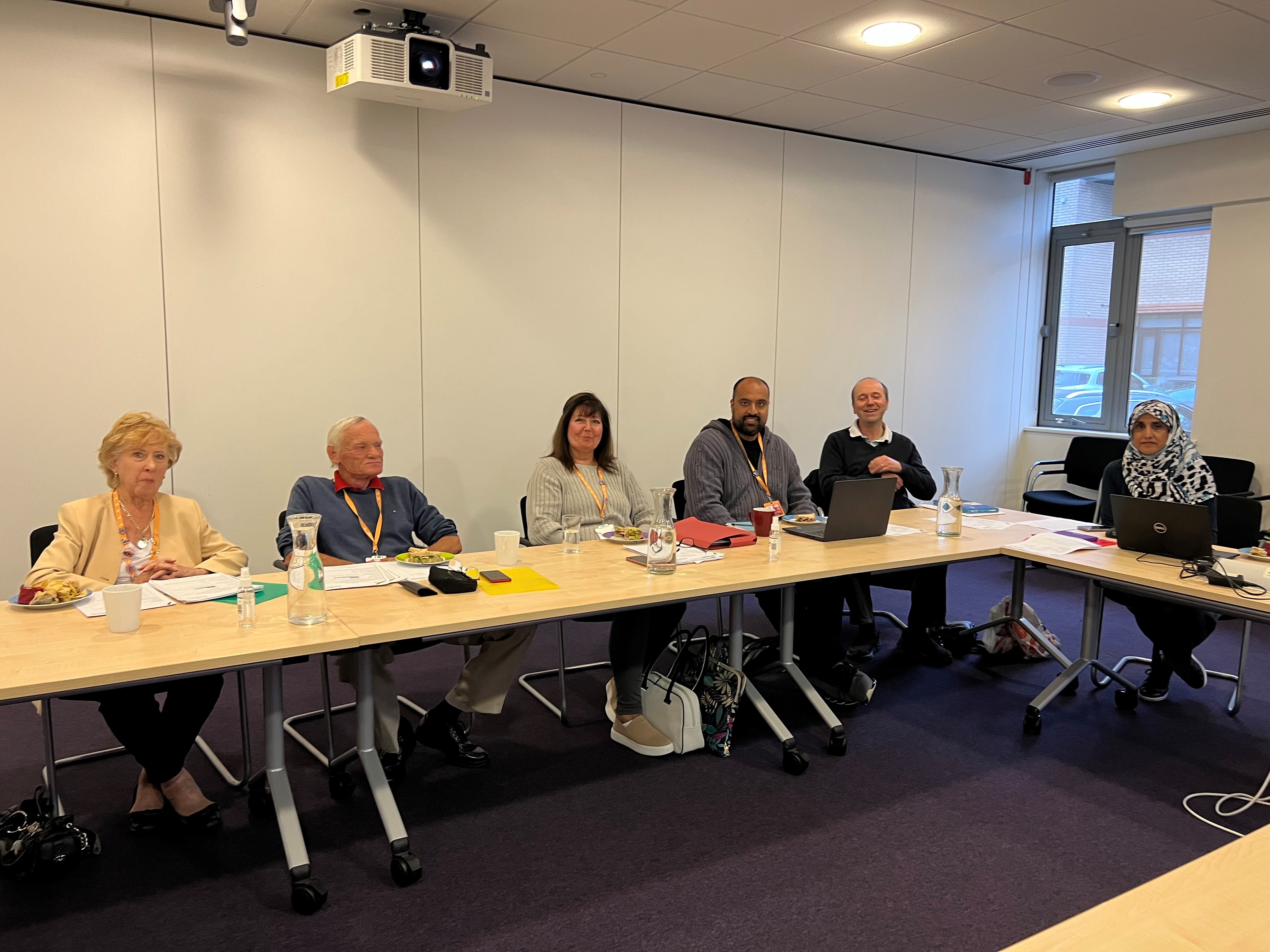 The Room to Talk project aims to deliver a conflict and reconciliation service specifically for children, young people and families who are struggling with conflict within the family or within extended social groups, such as bullying at school or peer pressures within friendship groups. The project received overwhelming support from the panel who agreed to award them the full amount requested from Red Kite - £6,650.
Due to the increase in the number of people in a housing crisis and the impact of the cost-of-living crisis, support from other organisations is more important than ever for Wycombe Homeless Connection.
This project is dedicated to proactively preventing homelessness, recognising the significance of prevention over intervention after someone has already lost their home.
The panel proudly agreed to fund the Homeless Prevention Project £10,000.
The Arts Centre has been awarded £3,667.29 to fund an essential smoke and heat detector upgrade.
The upgrade of these detectors may not sound like an exciting and community-focused project, but it's essential to the safety and protection of the centre's visitors and audiences. Without this funding, the community hub that is the Arts Centre would have struggled to meet compliance standards and continue to offer their classes, shows, and so much more.
We're also lucky enough to be working with Wycombe Arts Centre to bring you a unique arts and crafts fair, showcasing local artists and makers. Keep an eye on the event page for more information.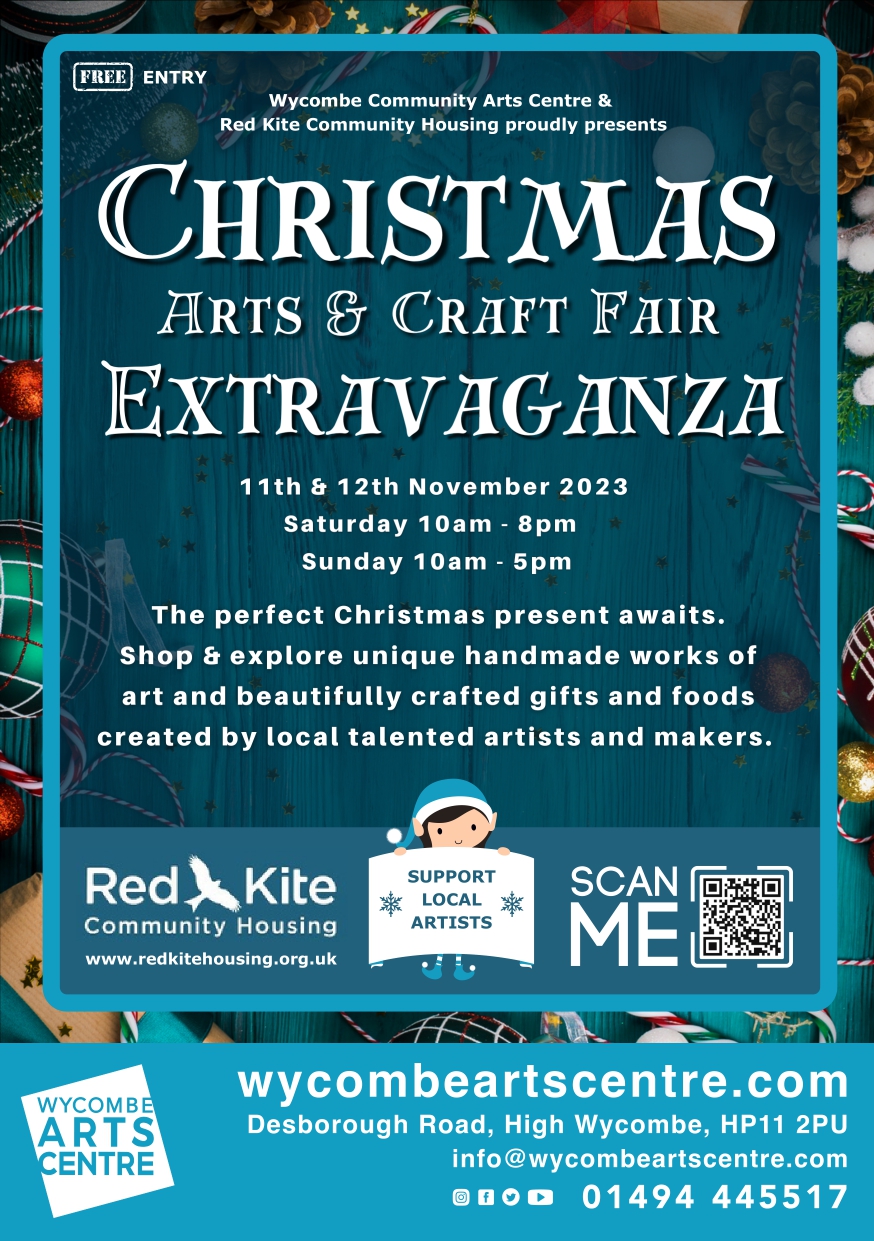 The One Recovery Project supports Connection Support's clients in moving into their own accommodation by providing them with essential household items to maintain a dignified standard of living.
The panel agreed to support the project for the full amount, £4,000. It was a popular project with the panel who agreed on the importance of supporting this disadvantaged group.
Find Your Sound
This project, located in DesBox, is there to help disadvantaged young people develop their musical abilities and interests. The Find Your Sound project aims to empower young people to make positive choices and to develop a sense of pride in their community.
This project was visited by two tenant volunteers who have a passion for music, Ron and Arthur. They were both very impressed with Chris who's leading the project and believes that his project can help young people express themselves in a positive way.
The project was awarded £7,000, the money will be used to fund venue costs and purchase some equipment. Ron and Arthur will be revisiting the project next year to speak to the young people to ask them how the project has benefitted them.
Most of you will have heard and seen some of the great work Wycombe Food Hub does for people in our community and we're proud to say that we've decided to help fund another one of their wonderful projects.
The Enchanted Wonderland project is an annual Christmas experience that is held at the Chilterns, High Wycombe. The food hub create an immersive grotto event for children of all ages (and adults of course) to enjoy.  The aim is to bring the joy of Christmas to the heart of High Wycombe in December. It was also agreed that Wycombe Food Hub will work with Red Kite to identify families eligible for free or discounted tickets to make sure everyone has the chance to visit.
The panel agreed to support the project by awarding them £5,450.
You can find out more details about the event and book your tickets by heading to Wycombe Santa's Facebook page.
Finally, the Inclusive Physical Activity Programme aim is to encourage certain marginalised groups to take part in physical activity. A grant of £4,006 was agreed to help them deliver the women and girls-only element of the project.
The Springboard panel agreed this was something our community would benefit from and look forward to hearing about the outcome of the project.
You can find out more about the funding we offer by heading over to our community funding web page.