One of our tenant volunteers, Adrian, attended the Inside Housing Tenant & Resident Engagement Conference 2023 earlier this month, accompanied by Jon, our Volunteering, Engagement and Events Manager.
There were more than 300 people at the event, including other tenant volunteers and engagement professionals. Among the topics discussed were tenant satisfaction measures, damp and mould, partnering with tenants around greener homes, and challenging social housing stigma.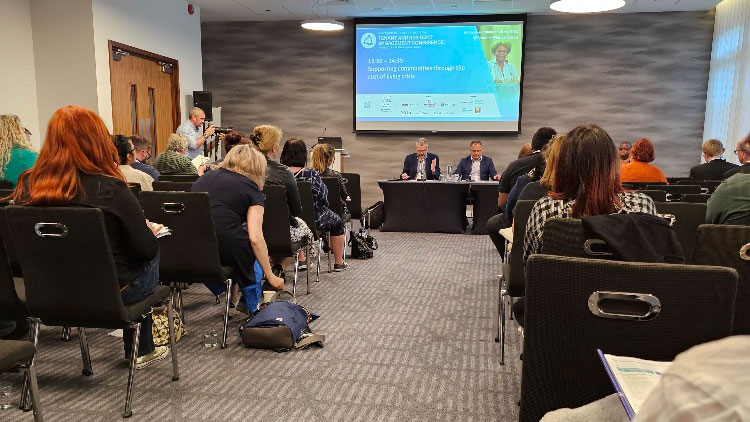 Jon said:
"It was great to accompany Adrian to the conference. I'm brand new to Red Kite so this gave me an opportunity to get to know him and what drives his passion for influencing the organisation. It was also brilliant to be able to network with contacts I'd made during my time in the housing sector, and to get Adrian involved in those conversations to bring other perspectives to his volunteering role within Red Kite."
Both Adrian and Jon attended talks throughout the day, and Adrian commented:
"Tuesday was a very productive day - very busy but well worth the time and effort that was required."