Four tenant volunteers joined members of our Brand & Communications team yesterday to help review the structure of the Red Kite website. Rachel, Patricia, Paul, and Adrian came into the office to take part in a card sorting exercise, a technique that involved asking them to organise information into logical groups.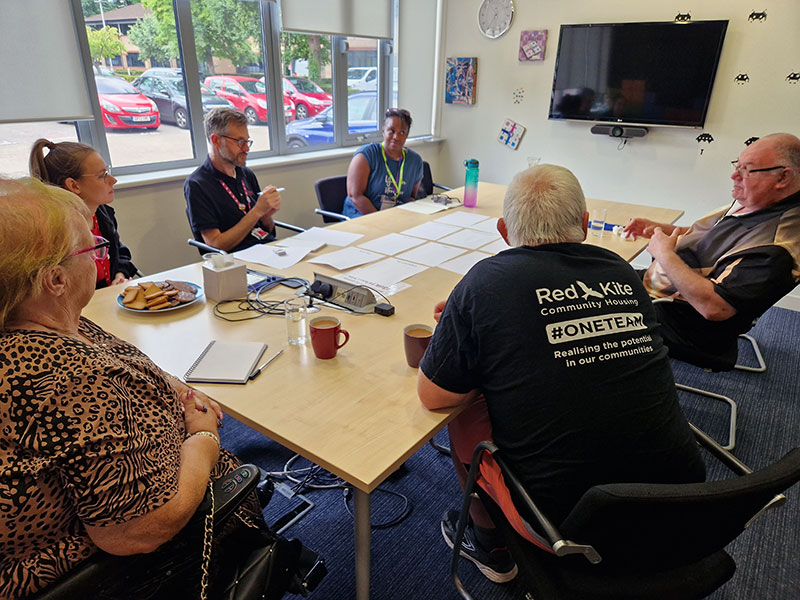 We gave them slips of paper with the titles of web pages on, and together they decided which section of the website they thought each one belonged in.
This produced some interesting and eye-opening results, not least when there were differences of opinion or confusion over whereabouts something should sit.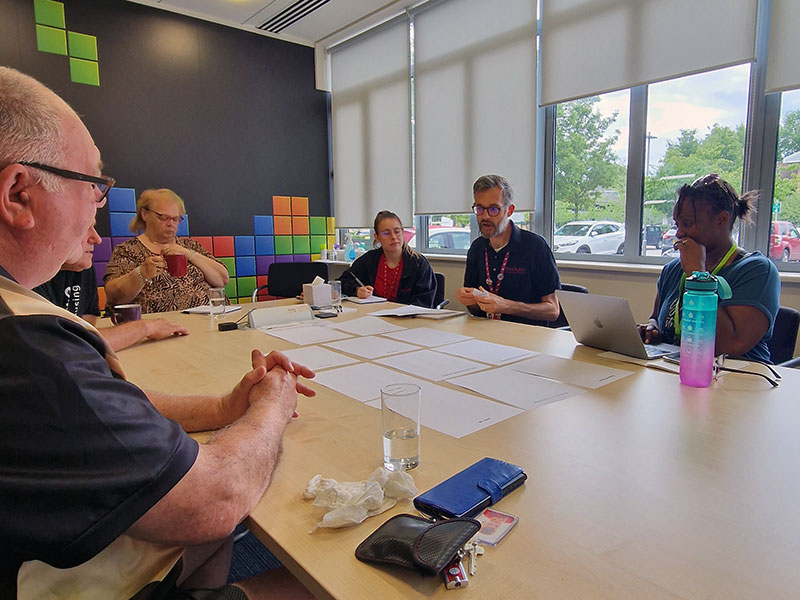 Simon Cope, Senior Digital Content Specialist, said:
"Right from the get-go the volunteers gave us plenty of food for thought, and came up with some really interesting suggestions for how we could improve the website's information architecture. We'll now assess these and think about how best to put them into practice.
"The input from these volunteers really is invaluable, and being a genuinely tenant-led organisation has once again enabled us to improve the service we offer to everyone."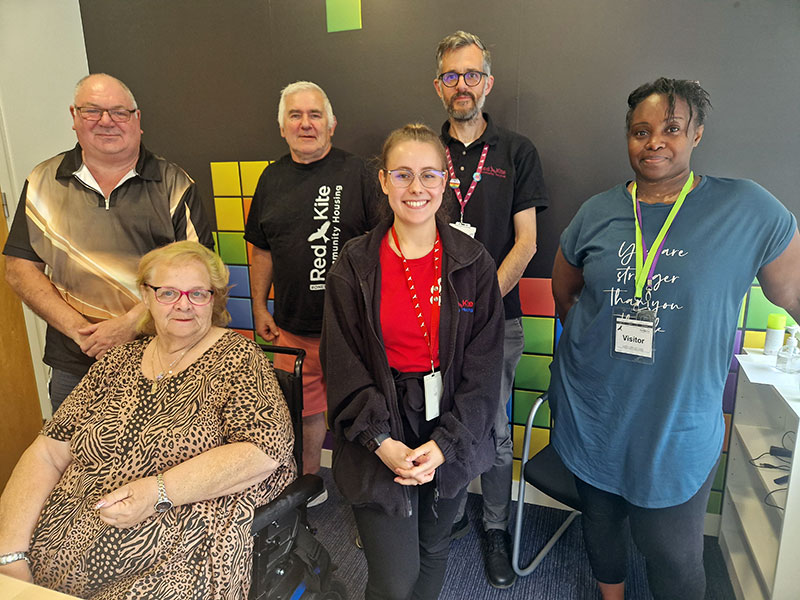 All four tenants said they had enjoyed the opportunity to work with us to improve the website, and felt that working collaboratively on the exercise had been very rewarding.