We're always looking for ways to support our communities and we want our neighbourhoods to be places where our tenants are proud to live.
This week our Estates Team headed out to Lane End to carry out a litter pick. We're pleased to say the estate was in great condition, with not much litter to collect. However, the team did find some other issues, such as graffiti and large broken tree branches, which were swiftly reported.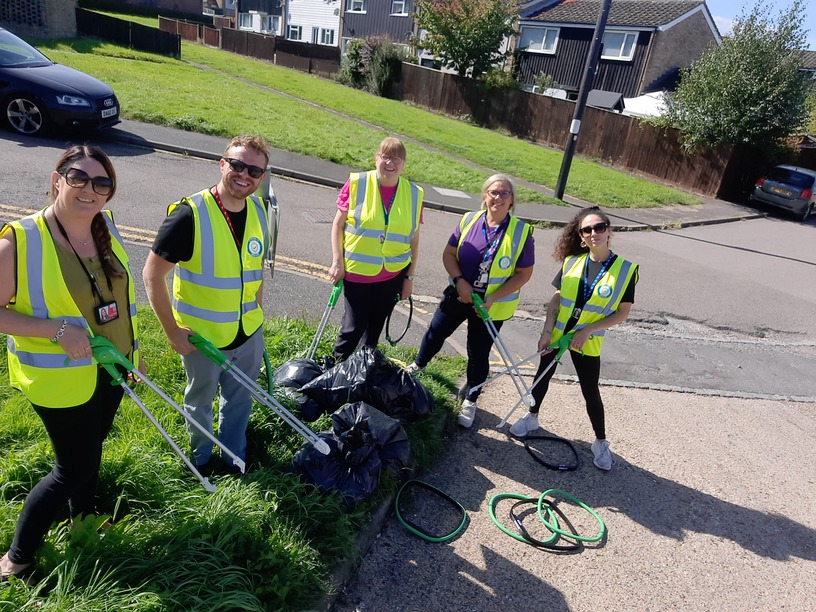 Do you want to join us on our next litter pick or estate inspection? Keep an eye on our events page to find out where we're heading next. Or, do you know an area that could do with some TLC? Get in touch with us today!