We've recently awarded Springboard money to some fantastic local projects. Take a look below for more information on each of these.
Hope Community SDA Church
Project: Giving Hope for Christmas 2021
Amount: £2000
The Giving Hope Project is an initiative aimed at ensuring that the elderly, the lonely and the most vulnerable in our community are not forgotten on important family days like Christmas and Easter. In Christmas 2021, the Church, together with the various supporting organisations such as Red Kite, ensured that the most vulnerable were being cared for. A team of 40 volunteers in 19 vehicles delivered hot meals to High Wycombe and the surrounding districts. Over 310 hot Christmas dinners were prepared and delivered right to the doorsteps of those who were in need. It was very important to not only deliver a hot meal but to also bring some joy and brighten the day especially relevant for those who were on their own.
We hope that the Giving Hope Projects will continue to expand and touch more lives in our communities and look forward to your continued support as we begin planning for Giving Hope this Easter 2022.
"This is to thank all the hard workers for the lovely Christmas Box, delivered for my Christmas lunch. All the contents were much appreciated, and the food was much enjoyed. Thank you, and a Happy New Year to you all." - Kath
"Hope Community. Thank you for your kind Christmas Dinner which was delivered to my home address. The dinner was very nice & tasty, the turkey was delicious with the stuffing. The pudding & the drink was very nice. Thank you again" - Best Wishes. Mr Ayre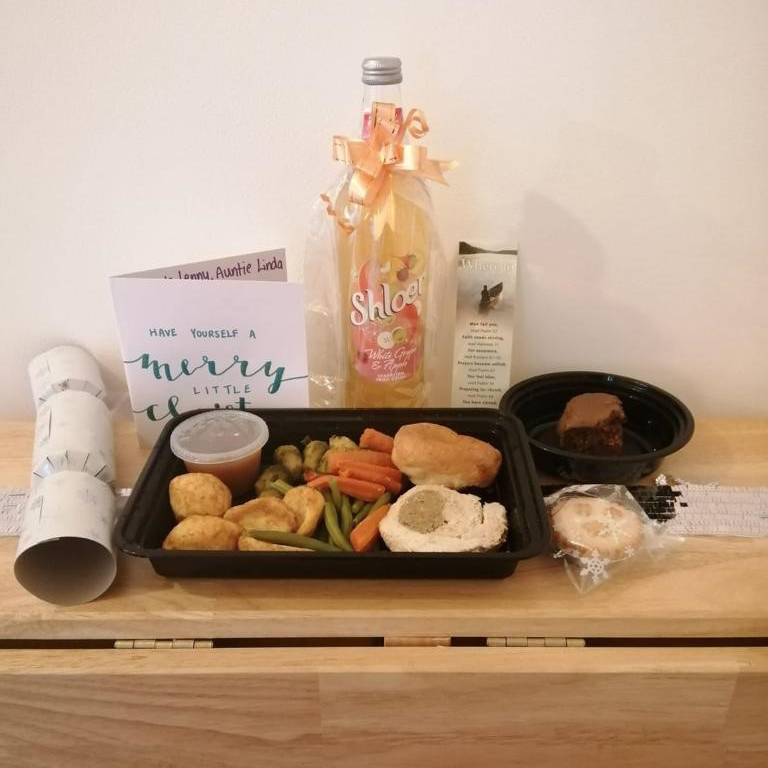 Christ Church (United Reformed) Marlow
Project: Walk of Life
Amount: £1500
Christ Church URC in Marlow remodelled an underused garden area into a community-welcoming facility with the following features:
Attractive landscaping, improving the built environment in this part of Marlow.
Level access from the pavement of Oxford Road directly into the garden.
A choice of seating areas to encourage the whole community to enjoy the space.
A water bottle filling station, providing a handy free alternative to plastic bottles.
Walk of Life wheelchair-friendly path offering local people the chance to engrave a paver in commemoration of a life or a special event.
Signage explaining the heritage of the site and thanking our donors.
This was done in two phases, in 2020 and 2021. The grant from Red Kite enabled us to undertake the second phase which included removal of existing brickwork and gravel from the garden, laying of a consolidated base for the new path, constructing the 'Walk of Life' with high-quality clay pavers, infilling of flower beds with new soil and planting of shrubs and bulbs.
As the new path was only opened at the start of winter 2021, usage of the garden has been modest so far – but on most days there are visitors enjoying the chance for peace and quiet or stopping to have a coffee or their lunch. We expect this to increase dramatically as the weather improves. The garden has also been used for 'special events' including a community carol-singing in Dec 2021 and Ukraine vigils in March 2022.
"A little gem of local treasures in a peaceful memorial garden - The 'Walk of life' is truly special. Thank you."