My development through Red Kite… the story so far
by Todd Ricketts
Back in mid-2014, I was equal parts fed up with commuting to London and working somewhere where I knew I had no future. Turning my thoughts to a more locally-based job, I browsed the Red Kite website and noticed a few articles and blogs which piqued my interest.
The articles explained how Red Kite wanted to be the Apple or Google of Social Housing (which was instantly intriguing), along with a further article about how they had hired two temporary staff who had gone on to full-time, fulfilling jobs within the organisation. I knew then and there that this was the kind of place I had been looking to work for, so I applied the same day!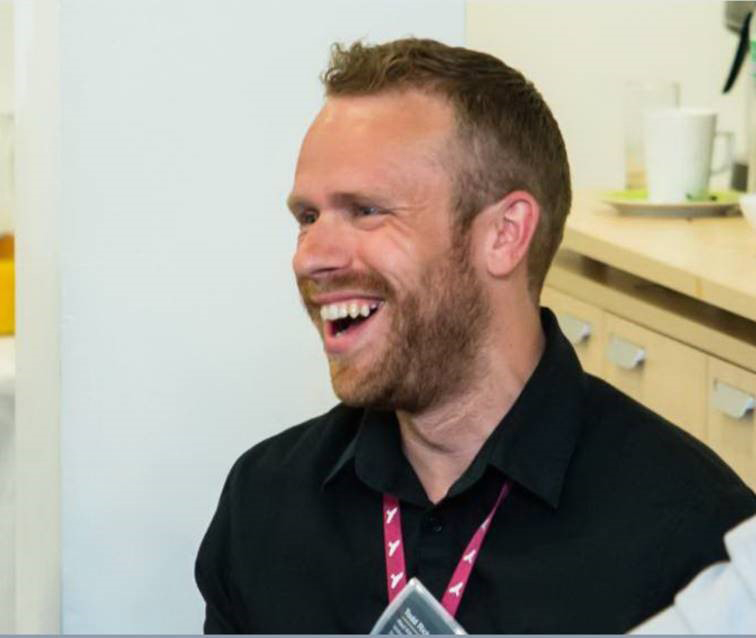 I was able to get a temporary contract as one of the first 'Relationship Advisors' (RAs) within the Relationship Pod, a role which I was allowed to shape and develop within, which not only gave me a solid grounding in the organisation, but social housing in general, and the day-to-day issues our customers can face.
I learn quickly and so was able to help on various projects and tasks whilst I was in the team, which led to my curiosity growing about what I could do next. I am always motivated by a purpose to help people, and within this role I was able to do just that and was always keen to do more. When an opportunity came along to become part of the Tenant Participation Stem as an 'Engagement & Volunteering Specialist', I knew this was something I could get my teeth into, just like I had done with the RA role.
I had great support from my line manager and from the Head of Service to apply for the role, which I then did. If you have the drive and push for your goals, Red Kite is keen to support you and has always done this for me personally. I was also able to get help and support from my line manager and from the team in which I was applying for the role, so all of this (along with my own presentation and drive) helped me to secure my second role within a year of working at Red Kite.
As with the RA role, I was immediately given scope to shape the role as I saw fit, along with being given projects which needed to move ahead and be developed as soon as I started. I have been lucky enough to work with a very experienced line manager in this role, who was always very keen for me to develop and grow. To this end, I was supported by Red Kite and my team in taking on the Chartered Institute of Housing (CIH) level 5 diploma - not only was the training paid for, but I was able to use my colleagues as a sounding board and testing bed for my ideas and reports I needed to produce to successfully pass the course.
It is because of the culture of personal development, the unified approach to realising people's potential development, and somewhere where you're never afraid to challenge or ask questions, that I have been able to thrive and take on and complete a course which has enabled me to received chartered status within the CIH.
Most recently, I have been successful in getting my third role within Red Kite, which means I am now the Community Investment Manager for Red Kite. This has been a big step up for me and I was only able to gain this position through the mentoring of my line manager and Head of Service, along with the opportunity to take on more work from different areas and get involved with other facets of the business to increase my learning and development. I am very proud of the journey that I am on within the organisation and I am excited to now have the influence to shape and deliver services with my team which will help to realise our customers' potential and build thriving communities.
Opportunities are there for the taking within Red Kite, but it takes drive and determination to take advantage of these. They are by no means handed to you on a silver platter and you have to work hard and show your drive and interest to go forward and develop professionally, and personally.