On Monday 17th October, we hosted our Neighbourhood Awards ceremony for 2016. Every year we host our Neighbourhood Awards, where we recognise the people who really make a difference for our communities. We had people collect awards for being fantastic volunteers, having fantastic gardens and for being a great neighbour.

The event celebrated the values of partnership, respect and pride which were present in all the people who won their well-deserved awards on the night. It was a little different to previous years, in that the nominees didn't know which places they had won in their category, just that they had won something, so there was a real buzz of excitement when everyone had arrived. We also gave a trophy to the winners of our inter-scheme quiz which we hosted earlier this year. (who all said they would love to do it again ASAP!) You can find out more about our inter-scheme quiz for older persons day here.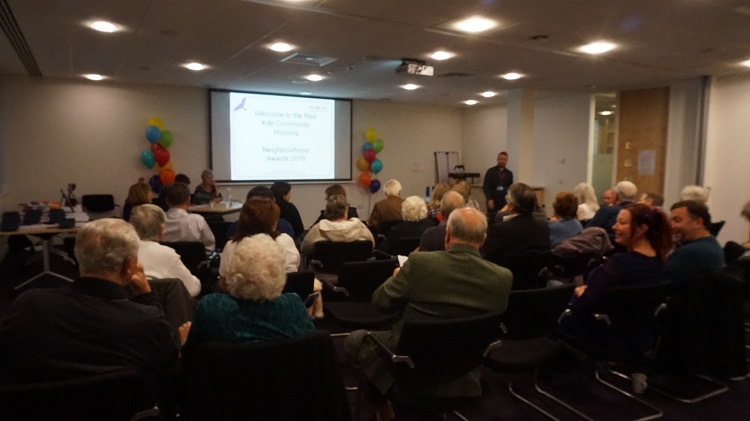 The evening was hosted by Jennie, our Chairman, and Trevor, our Chief Executive, who had a great time talking with all our award winners.
We had some excellent feedback on the night, from customers and staff alike, however we have one quote which we think sums up the night, and it comes from one of the winners, Stephen Boyes:
"A wonderful surprise and an equally wonderful evening... so superbly lead by Jennie Ferrigno and handsomely supported by Trevor Morrow. The format was perfect, the company inspiring, and filling our beaks in 'The Nest' afterwards provided useful and pleasant networking. Please convey our appreciation to all involved."