We had a great time at the Rye this weekend, getting involved with the 10th anniversary celebrations of the Wycombe Community Festival. Now one of the largest free outdoor cultural community events in the Wycombe calendar, it sees local schools, community groups and people of all ages coming together to celebrate all things community.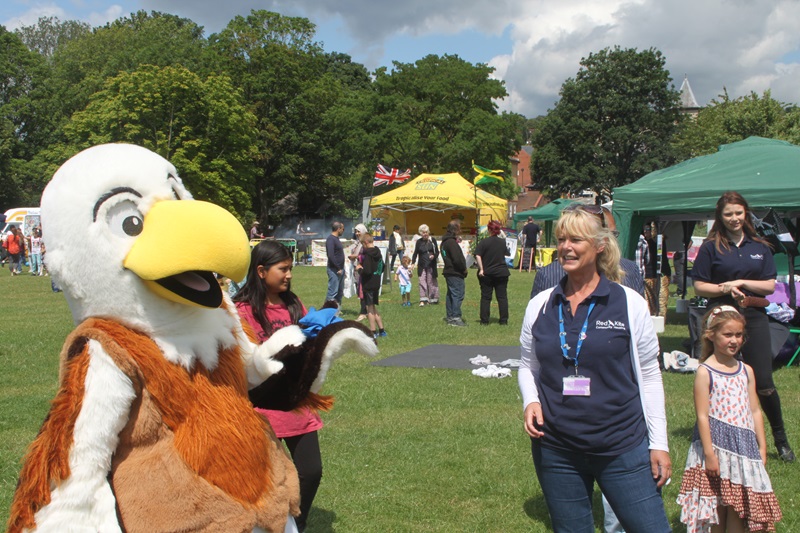 Thousands gathered at the festival, which featured live performances from High Wycombe-based bands the Saint Vincent and the Grenadines 2nd Generation (SV2G) group and international recording artists.
Red Kite was there to meet with everyone who came along, together with our property guardians Dot Dot Dot and some of our volunteers. It was a fantastic opportunity for us to get involved with the local community and talk to them directly, also publicising the great volunteering opportunities we offer.
There was lots going on at our stall, with our Red Kite game, giant bubbles and face painting too. The Rascal also came out to say hello!
All the donations raised from our Red Kite game went towards our chosen charities, Wycombe Homeless Connection and Macmillan Cancer Support.