April 2022
You're looking at our previous performance graphics from April 2022. If you'd like to see the most recent, visit our performance page.
How we're performing
As a tenant-led organisation we think it's important to share our performance with our customers. Over the years we've shared information in annual reports, snapshots, videos, and even a mini-website.
Here at Red Kite, we do our best to deliver excellent services. To help us know how we're doing we capture a range of information from statistical through to customer satisfaction. We share this information with our Resident Representative Team (RRT), our Board and our Committees.
Working with our teams and our RRT, we've designed new graphics so you can see how we're doing.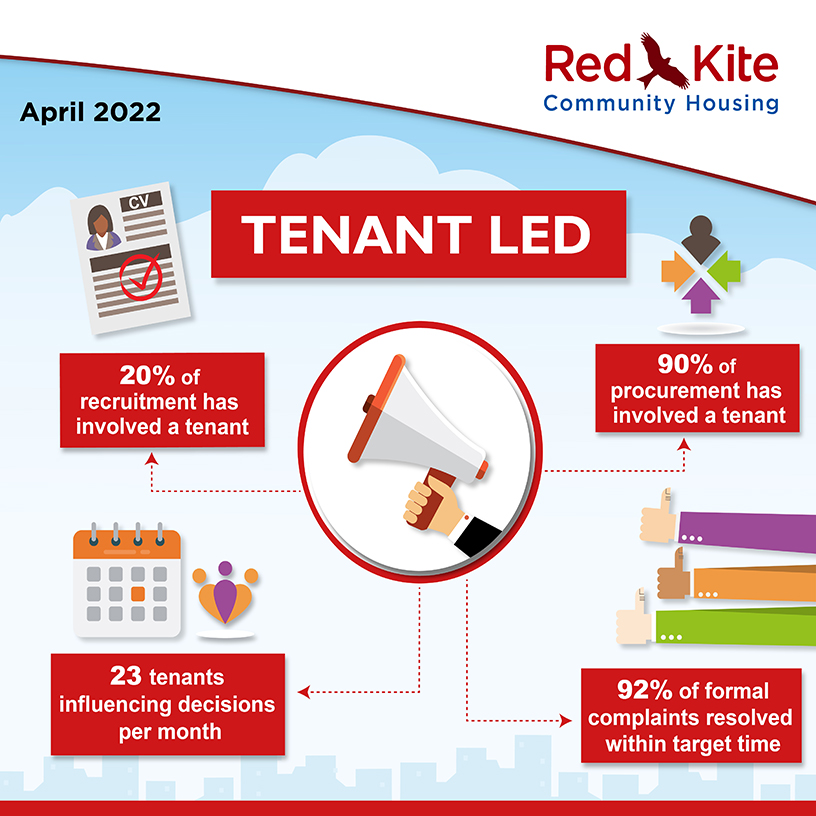 Our tenant volunteers have done a great job continuing to work with us throughout a difficult and busy period for everyone. The team and our volunteers are also working hard on how to further enable resident involvement in our new digital way of working on activities such as recruitment. We continue to explore new ways to engage with our residents to allow us to share sensitive procurement data in a secure and GDPR-compliant way.
We're pleased to report that we remain 100% compliant with all of our safety, rent and home quality standards.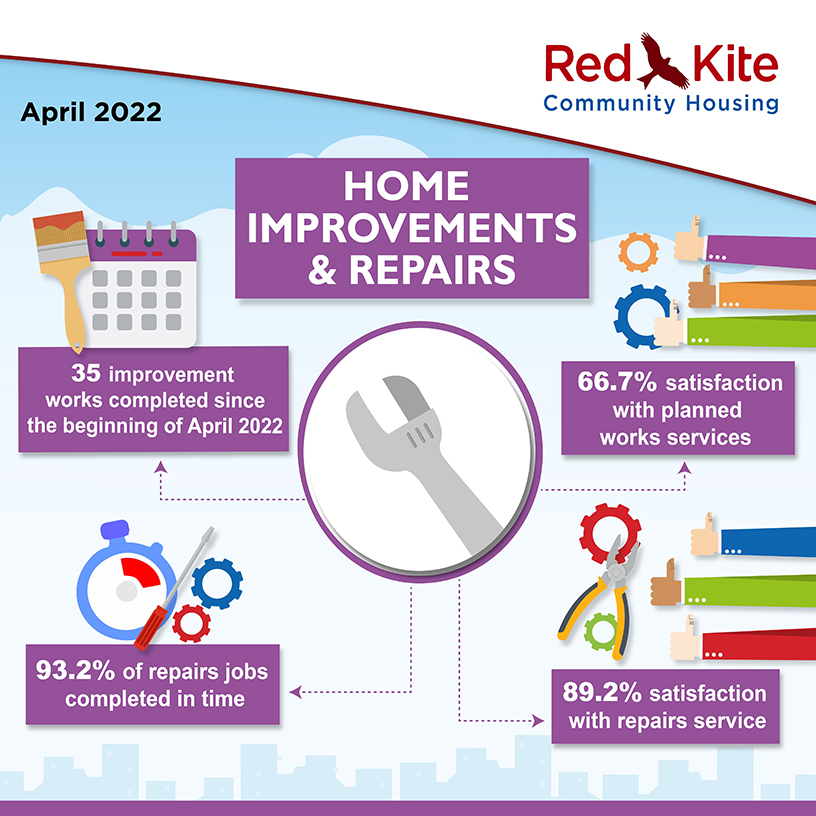 We continued our repairs services throughout the lockdown period, making sure our customers' homes continued to be maintained.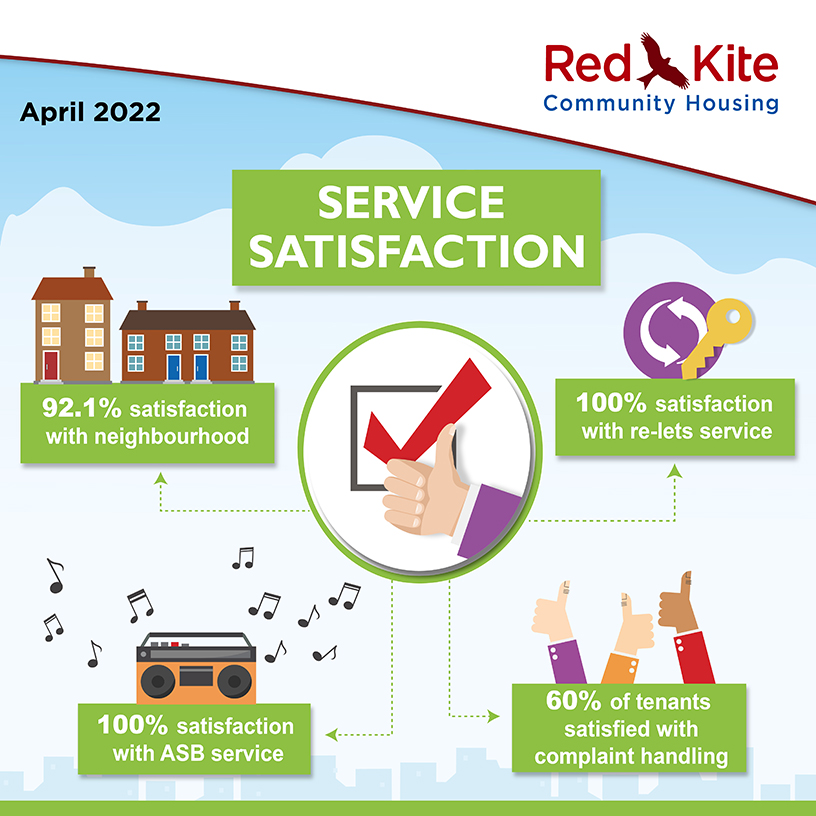 We are continuing to work with customers to ensure people have access to safe, secure, comfortable homes.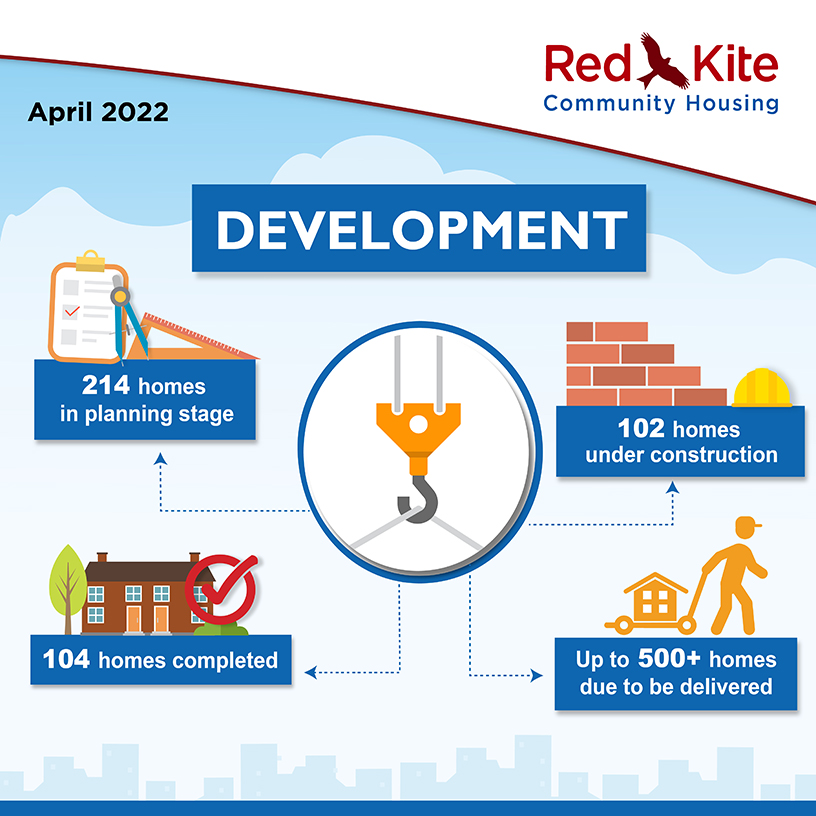 Our development plans are going strong, delivering new homes across our communities.
Please note that the totals identified here show progress to date, with up to 300 homes being our ambition to deliver by 2024.
Corporate Journey
See our corporate journey and what we achieved in the first year.