On Wednesday 11th May our Community team collaborated with Wycombe Mind to organise a Tidy Home, Tidy Mind clean-up in Downley.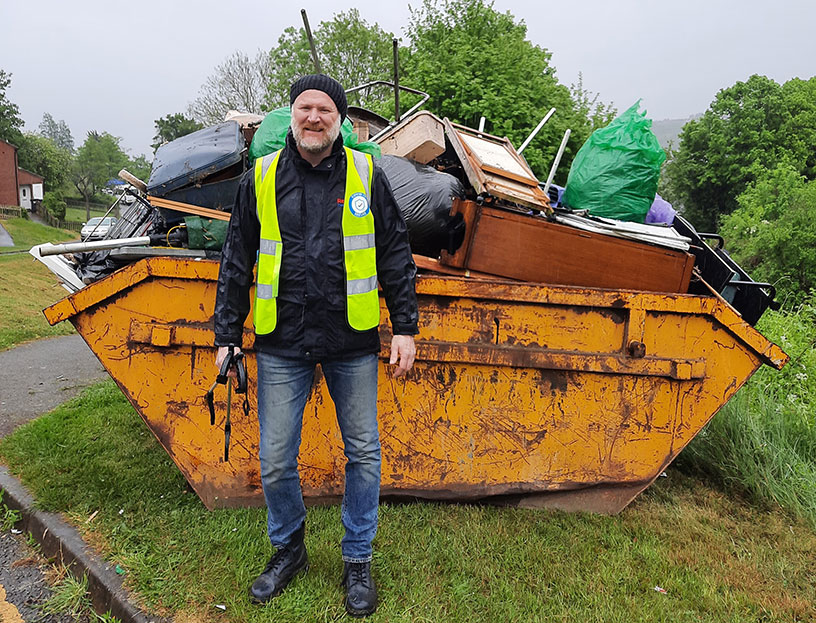 This event was scheduled to coincide with Mental Health Awareness Week.
Our partners Wycombe Mind had their gazebo at the event too, and were giving out leaflets and were on hand to offer advice on mental health and wellbeing.
We provided skips to enable tenants to declutter their homes to help with their mental wellbeing.
The team were also able to assist some of our vulnerable tenants with their unwanted belongings and were litter picking too. All the skips were absolutely filled to the brim and even though it rained, the spirits never faltered, and a massive difference was made to the community.