by Julie Gamble-Kempe, Head of Brand & Communications
Like millions of other people, I recently tuned in to watch footballer Ian Wright's BBC documentary Home Truths.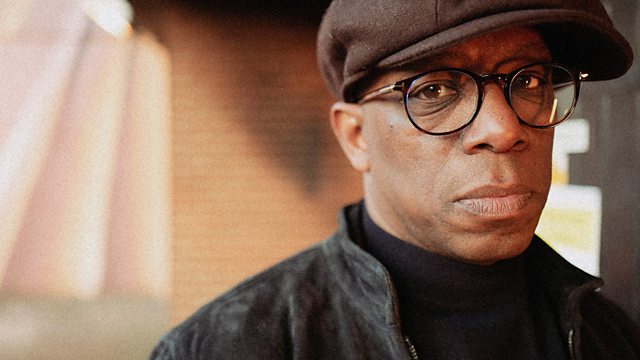 As well as sharing his own story of growing up in an abusive and violent home, he met with others who shared his story along with people who were seeking help to stop the circle of abuse.
For me, the most shocking aspect of Ian Wright's story was that not only was he beaten and verbally abused by his stepfather and had to listen as his mum suffered domestic abuse, but that his mum was also violent towards him, telling him on an almost daily basis that she hated him. Heart-breaking.
The footballer also explored how nothing was done to help him or other children he knew who were suffering, despite the fact his bruises must have been evident and his behaviour at school was a way of shouting out for help.
This was the 1970s and 1980s when even a former social worker admitted that men giving their wives the odd black eye was overlooked.
Thankfully things have changed hugely since this time. Domestic abuse, which includes verbal and coercive behaviour as well as physical violence, is now recognised as a crime. There are now also dozens of charities and support groups to help people who are suffering.
At Red Kite, we have been acutely aware that the lockdown has added to incidents of domestic abuse. We pledged at the start of the COVID-19 pandemic that we would take a zero-tolerance approach to any form of domestic abuse and would take the necessary action. We were aware some perpetrators thought they were untouchable due to the lockdown and the new rules around evictions.
Despite it being more difficult, we have always followed up on domestic abuse reports and have worked with the police and other agencies to make sure these cases are investigated fully.
We have a dedicated page on our website where you can find further information and links to support groups.
Our community team has received domestic abuse training and is here to support our residents. We can look at whether any additional home security improvements will help, as well signposting people to further support, including referrals to specialist agencies who can arrange for emergency accommodation.
We'll handle any information confidentially and sensitively, and agree a communication plan with victims, so we only speak when it's safe to do so.
In honesty, we were expecting domestic abuse cases to rise by more than they did, never have we been happier to get something wrong. However, every case we deal with is one too many and we are only too aware of the devastating impact it has on everyone involved.
Ian Wright was lucky, he met an amazing mentor at his school who clearly helped to lead him on to a better path.
We all have a part to play in making sure that the people within our community are safe. If you suspect a family is experiencing domestic abuse it is your duty to report it. Far better to be wrong than to leave a family to suffer. You could be the person to help, the one that made the difference.
If you are worried about a family, please call the police on 101. If you think a family living in one of our homes needs help then call us via 01494 476 100. If domestic abuse is taking place, or there is an immediate danger, you should always call 999.
To seek help if you are a victim of domestic abuse please call the freephone, 24-hour National Domestic Abuse Helpline 0808 2000 247.
[Picture of Ian Wright courtesy of the BBC]