On Wednesday 21st July, 19 of us headed to Downley for a three-hour estate blitz, covering Cheviot Close, Malvern Close, Cotswold Way, Cumbrian Way, Brecon Way and Mendip Way.
With restrictions easing again, what better way to celebrate than getting out in the community to do an estate blitz! We picked up litter, checked communal areas for repairs and cleanliness, and made sure that our grounds were maintained.
We were joined by contractors John O'Conner Grounds Maintenance, Just Ask (bulk refuse removal), Sasse (litter picking), and Ryemead (window cleaning of sheltered homes), so it was certainly a joint effort!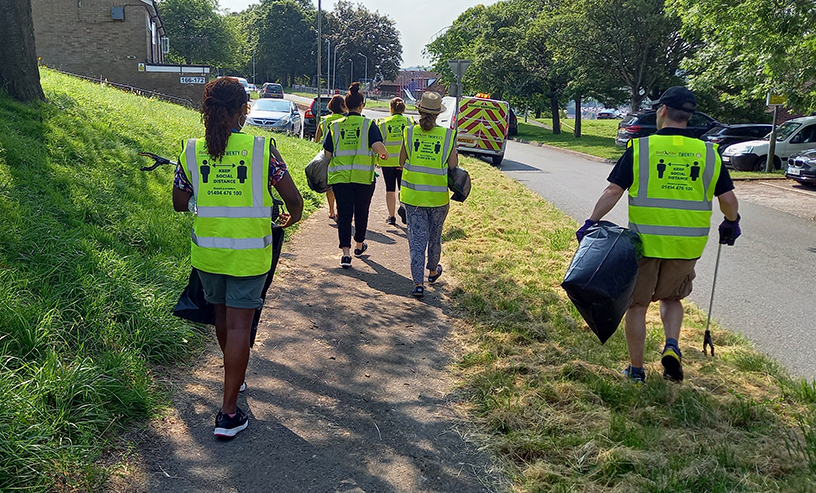 It was a red-hot day, but with plenty of water on hand, everyone was in good spirits and raring to go. In just three hours, two skips were filled with rubbish. We also cleared a sofa, large BBQ, car tyres, paving slabs and patio chairs. Just Ask filled a whole cage truck with large items!
Although we achieved a lot in three hours, there's still much more work to be done and sadly people will continue to discard litter. We therefore intend to make this a regular activity and get more people on board to make an even bigger difference.
Well done to everyone who contributed – a great team effort!