Traditionally held on the first Wednesday in August, Playday is the national day for play in the UK and celebrates children's right to play and the importance of play in children's lives. Here at Red Kite, we're proud to have invested in the refurbishment and modernisation of playgrounds across High Wycombe and South Bucks, giving local children more opportunities for recreational play and the chance to spend quality play time outdoors with family and friends.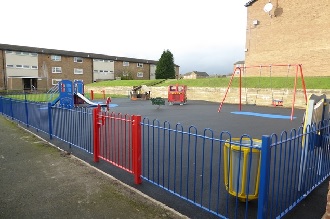 Red Kite inspects, repairs and maintains 23 play areas and ball parks for local children and their families to enjoy and recognises the importance of providing quality play equipment. One of our biggest local projects has been the total refurbishment of the play area just off Gayhurst Road in Micklefield, High Wycombe. We worked in partnership with a local community group to realise their ideas for the play area, including the addition of swings, a slide and musical playboards.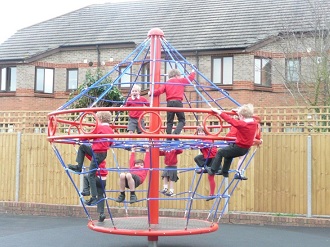 We've worked in partnership with the community on a number of other improvement projects in the Wycombe area, including installing a new slide at the play area in Melbourne Road which was damaged by fire when the playground was vandalised; cutting back overgrown bushes, installing a litter bin and re-routing a footpath around the outside of the play area at Desborough Street; replacing equipment at Redman Road and Wycombe View, plus investing in surfacing improvements to ten of our playgrounds.
In 2016, Hazlemere Parish Council and the local community received a grant from our Environmental Improvement Group to refurbish Hazlemere Recreation Ground and improve the play equipment in the park for both able-bodied and disabled children who use wheelchairs and sometimes struggle to enjoy playground facilities. We were delighted that it had an immediate positive impact on the area and the local community. David Thompson, Chair of Open Spaces, said:
"The outcome has been even better than we hoped. Not only has the community expressed its appreciation of our endeavours, but we have discovered a nearby charity-run residential care home, Cotswold Cottage, that has been able to put the park into great use."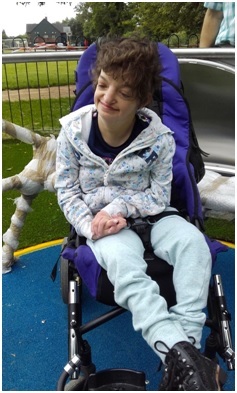 One of the care home residents, Sarah, thoroughly enjoyed the new facilities when they opened. Her parents wheeled her to the play park even before it was open and then sent us a photograph of Sarah in her wheelchair on the roundabout. Sarah's smile is rarely caught on camera, so it was truly heartwarming to discover that the new equipment was already bringing so much joy.
Being able to make a difference to the local community is key to what we do. Ben Eales, Red Kite Community Project Manager for Sandygate Close, said:
"We were so pleased to be able to improve the local area for children and residents by opening the new park at Sandygate Close. The previous facilities were very basic and didn't encourage the community spirit that we stand for. Knowing that the children now have fantastic equipment to enjoy makes the job worthwhile!
This year National Playday takes places on 2nd August with events up and down the country. See the Playday website for more information.