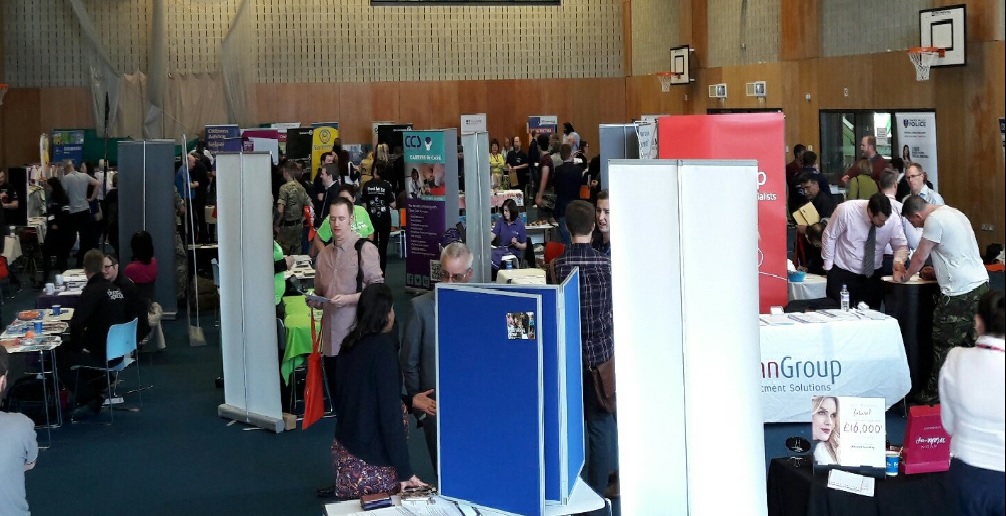 We held our very first Red Kite Job Fair on Friday 7th April and are delighted to say that it was a busy and successful event with positive feedback from visitors and exhibitors.
Overall we had 384 people attending, of which 18% were Red Kite tenants. By the end of the day, there were 23 scheduled interviews with 15 of the exhibitors, as well as three confirmed job placements (pending training and reference checks) which is great news. Avon signed up 25 people to sell their products, the Sand Castle Day Nursery found four quality candidates and the following exhibitors all offered job placements or scheduled interviews with promising candidates: Carousel Buses, Ivy Marlow Garden, Wenzel's the Bakery, Tesco, ASDA and Axis Europe. Recruitment consultants were busy handing out CV advice on the day, as well as providing information on job hunting strategies, completing online applications and attending interviews.
The Job Fair also gave our exhibitors the opportunity to promote their organisations and it was really encouraging to see a number of our partners networking and arranging meetings to assist each other in the future, to provide services to customers or grow their business.
If you were there on the day, we hope you enjoyed the event and found it a useful opportunity to talk to employers directly and find out about local job opportunities. If you have any feedback you'd like to share on your experience of the event, please get in touch below. We are still in the process of collating feedback from the Job Fair so we hope this will lead to even bigger and better events in the future.