We're currently carrying out exciting improvement work at Five Acres, one of our blocks of flats. We contracted this work out to Field Bros, and so far they've been making great progress. We're taking down the old stairs at Five Acres and replacing them with brand new ones – so not only will they be easier to maintain, they'll also look a lot nicer!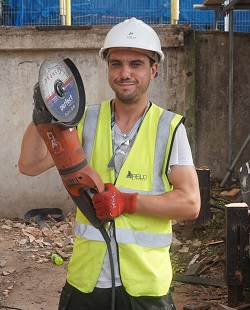 Field Bros hire a number of builders to carry out their work - we got a chance to talk to Mark, a local builder who's now working at Five Acres. We thought it was great to have someone who lives nearby working on one of our flats, so we talked to him about how he felt working on this local project.
So Mark, how long have you been working on this project?
Well, I've been working here at Five Acres for about a month now – it's going well so far, and we're all pleased with how much good progress we've made. It's coming along really nicely.
What's different about working on a local project?
It's a lot easier to get to work, that's for sure! I'm actually used to working on bigger projects, so it's a nice change to be working on something like this that's smaller. This is my first residential project, so it's quite different in that way too.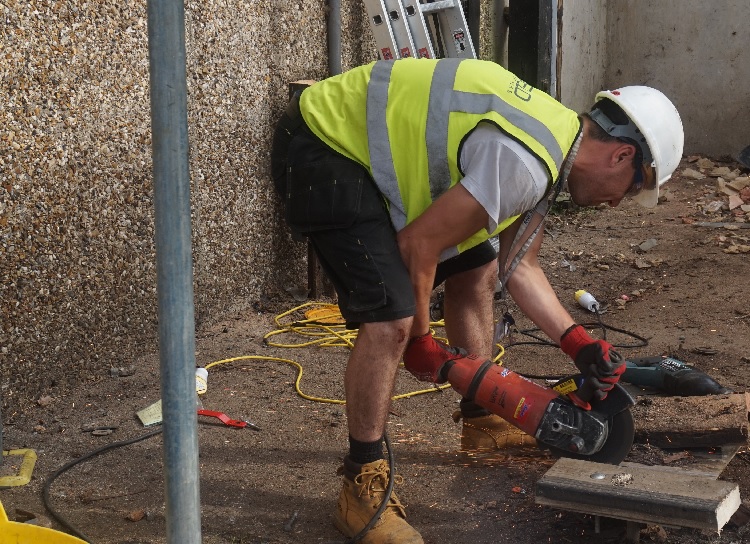 So it's nice to interact with other local people?
It is, and I think that's the biggest difference I've found - when I come down in the morning I'll often bump into people and they'll always say hi and have a chat.
What part of the project are you helping with?
I'm currently helping to make sure that everything is clear and ready before we put the new stairs up. This means clearing all the wood from the old stairs and preparing the ground for when the new stairs come in.
So you'd like to work on something else local then?
After working on this one, I'd jump at the chance to work on another local project. It's really nice to have a chat with the residents in the morning when you bump into them, and being able to improve something up the road from me is extra satisfying.