With the housing world looking suddenly very different, there is a fundamental need to represent the people who will be most affected by the looming changes and consequences that face us as a sector. But whose job is it to speak up about values and the needs of our customers? At a time when change is the only constant, flexibility is inevitable, but it should never be at the expense of our beliefs and purpose. It is refreshing to see that there are some principled and bold souls working in housing who are prepared to speak out. Yet far too many are failing to have a voice, with self-interest overriding doing what's right. The open letter of resignation from a senior employee at Genesis is an example to us all, as is Tom Murtha's article on the role of the Board in the Genesis saga. Both of these have contributed to the further statement that brings Genesis back into the fold, now emphasising a strong passion for its historic purpose.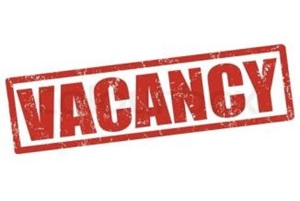 The frenetic activity of the last few weeks only goes to enforce my view that as a sector, we need to publicaly champion our purpose - for Red Kite, this was spelt out in my last blog and which I have since reinforced with a letter to all of my customers. That's not to say, however, that we don't need to review what else we can achieve by being creative and embracing the change. It is clear that without the support of our sector, the market will never produce enough supply to meet demand, and aspirational young people will never make a step onto the property ladder. Yes, we need to be more creative in terms of our offer to this group. And yes, we will need to look at every aspect of our business to do things better and make savings, but these do not need to be mutually exclusive.
Big society delivers and wholeheartedly encourages social projects that support the needs of our customers. As a community focussed housing provider we deliver this type of work every day. Our government clearly champions this activity, but does not recognise it with the same value when it comes from a less traditional offering. What's really important now is how we articulate our message about the contribution we make. We want to work with government to make sure that we play a part in the supply of new homes but not at the expense of our values. We also owe it to our customers to be clear on where we stand.
The vacancy for ambassadors within our sector is suitable for all of us, so my hope is that we can all recognise these qualities within ourselves and take the opportunity to demonstrate them at a time when, in my opinion, it is time to show some backbone.