After months of planning, hard work, hundreds of volunteer hours, funding from our Community Fund and other local organisations, 'Hills Café' in Micklefield has officially opened.
The café 'aims to create an inclusive place where the whole community feels welcome and at home and seeks to provide simple yet quality food and refreshments, using local and ethically sourced ingredients where possible.' They have been formed as a not-for-profit business, meaning that the money they make is invested back into the project to provide more opportunities for local people. Our Chief Executive Trevor Morrow was there to help officially open the café along with the other sponsors.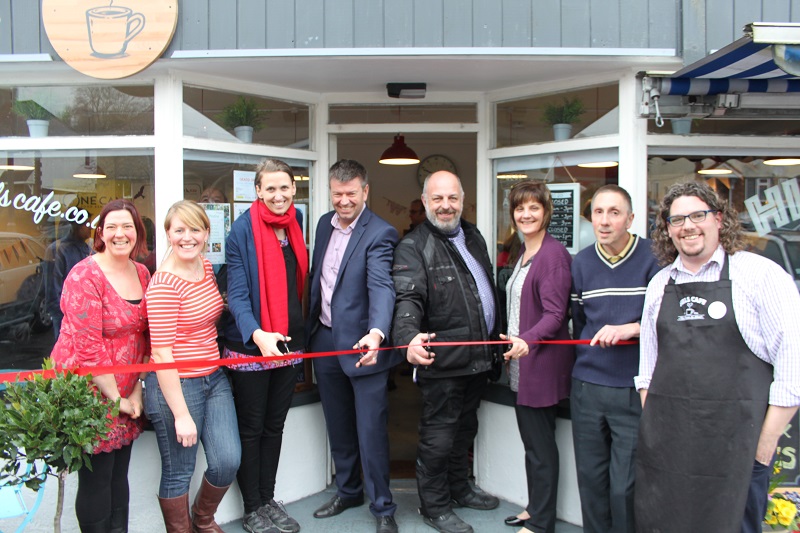 Even on a soggy day, the café was packed to the rafters and looks fantastic. If you would like see more, why not pop down for something to eat and support this great local café.
If you'd like to find out more, including where to find them, you can visit their website.